This month Apple is dealing with the first iPhone 12 pre-orders and sales, starting with the 12 and 12 Pro. The other two will come next month, but November will be marked with another major event – the official introduction of Apple silicon-powered MacBooks.
The company announced that it will be moving away from Intel and towards its own silicon back in June during the WWDC. However, the only actual hardware unveiled that day was the Mac mini-based Developer Transition Toolkit, powered by an Apple A12Z Bionic.
Leakster Jon Prosser reports that the ARM Mac event is scheduled for November 17. He says that Apple will officially confirm the date a week earlier on November 10.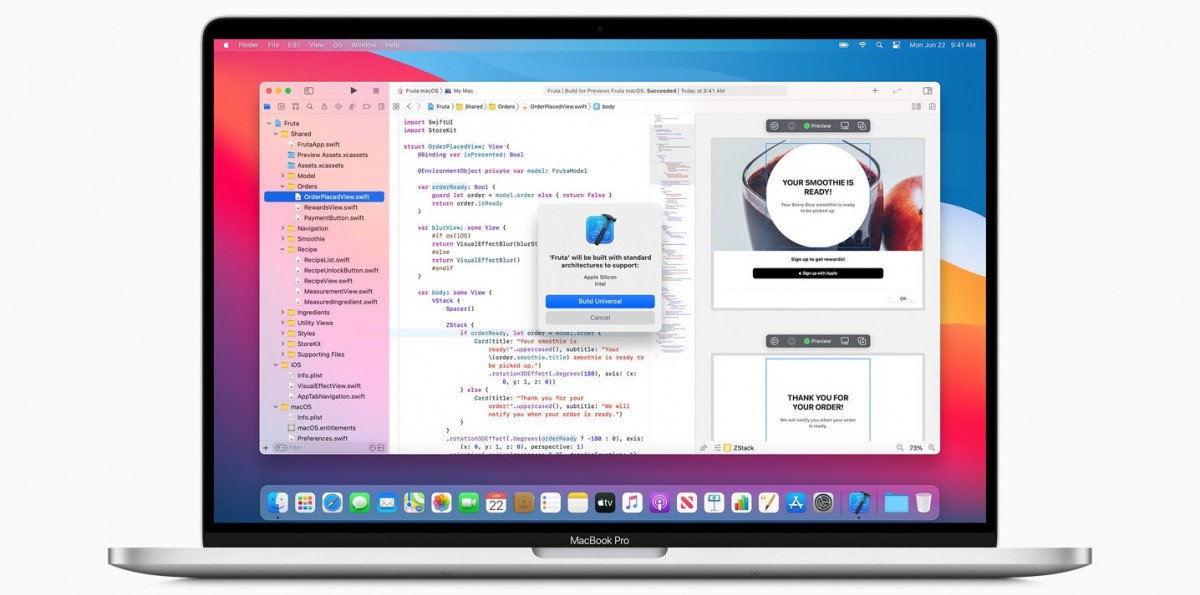 Unofficial info (allegedly coming from TSMC) suggests that a 12-inch MacBook will be the first macOS device to be powered by an Apple-designed chipset. And that chipset would be the Apple A14X, an upgraded version of the A14 used in iPhones and iPads.
Though, again, this has not been confirmed by Apple. It did say that it will need around two years to completely transition the Mac line to its own silicon, so expect to see another generation or two of Intel-powered Macs.
Prosser adds that there will be a "one more thing" at the ARM Mac event, the AirPods Studio, Apple's first over-ear headphones. Those will be available in two versions, a sporty one for $350 and a premium model for $600. There were rumors early on that the Studio will be unveiled alongside the iPhones, instead we got the HomePod mini.
?
You are wrong ARM can do what X86 can beyond. The problem is X86 based on homogeneous computing While ARM is can do heterogeneous architecture with Big.LITTLE arrangement. You simply cant can run any apps per se, it needs to be o...
w
ARM laptop still garbage. Microsoft already done it in Surface Pro X. See what happen to surface now. Can't install x86/x64 pro software such as Matlab, Proteus, Autocad, etc which is important for work. ARM processors are not up to these task c...
w
ARM based laptop still shit. Microsoft already done that in Surface Pro X. See what happen to the surface now. Can't install pro X86 software such as matlab, proteus, autocad, etc which is important in my job scope. ARM macbook will be the same ...