You may have heard of the Right to Repair legislation in the US, but if passed it will require manufacturers to sell original parts and disclose service and diagnostic manuals to third party repair shops and consumers. This should allow those shops to service electronics that they weren't able to before and help make it more accessible.
The legislation has been proposed in eight US states so far and has seen heavy opposition from the likes of Apple, which alongside IBM successfully lobbied against Right to Repair in New York City.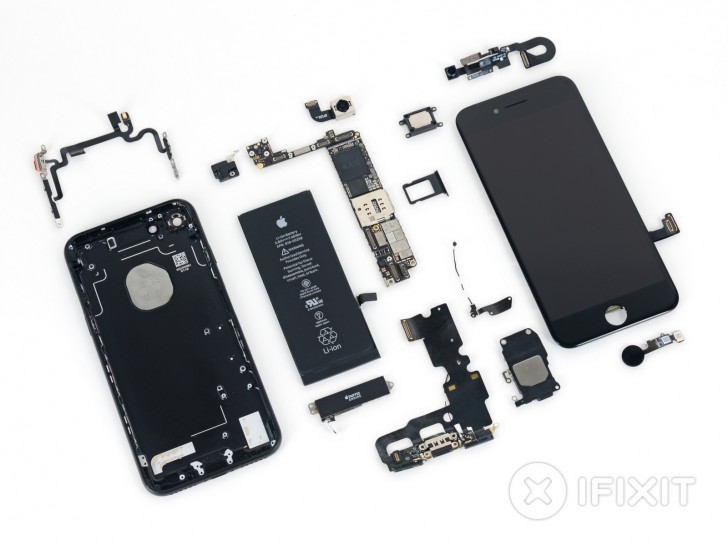 The proposed Right to Repair bill will be up for discussion in the state of Nebraska at a hearing on March 9 and Apple will be represented, along with AT&T, to oppose its passing.
According to a source Apple (or AT&T) is planning to cite that "consumers who repair their own phones could cause lithium batteries to catch fire" as a reason to overturn the bill.
According to Gay Gordon-Byrne, Executive Director of Repair.org, a trade organization made up of independent repair shops, industry lobbyists have used the argument that "broken glass could cut the fingers of consumers who try to repair their screens" in the past and expects safety reasons to be the main argument from opposition during the Nebraska hearing.
Third-party repair shops and the people behind the proposed bill are hoping that if at least one state passes the bill more will follow and make Right of Repair a nation-wide standard benefiting consumers throughout the US.
Image credit to iFixit.com.
S
While those companies are willing to be Liberal gods, they show what they are really made of when Money is at stake!
D
See, they should issue good repair manuals with safety instructions. Then why should an incident occur? Plus, companies always have the defence of voiding the warranty if the phone is not serviced at its so called "authorised" place, so what's wron...
?
A good legislation that needs to brought in everywhere. Safety concerns may be legit, but you issue instructions in a way that batteries don't catch fire while repairing. I would add that just as FCC scrutinizes every phone for their compliance, phon...