In the light of the upcoming Apple announcement the name of the new device is one of the hottest topics over the web. The rumors point at the name iPhone 3GS with twice more CPU speed and RAM, better camera, OS 3.0 and 16/32GB storage. Stay tuned!
Today at 10:00 AM (06:00 PM GMT) Apple will officially unveil the new iPhone at the WWDC in California. Some more rumors would certainly whet only the appetite of the crowd.
As we previously told you the iPhone 3GS is rumored to sport an AMOLED screen, a faster 600MHz processor, twice more RAM (256MB), either 16 or 32 GB storage, an improved 3.2 MP snapper and FM radio.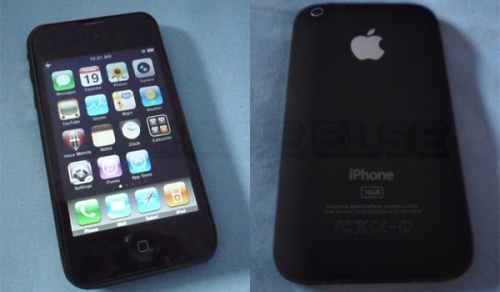 The latest rumor circulating on the web concerns the iPhone's codename which might coincide with the what the final product is actually called. iPhone 3GS seems to be the hot favorite for Apple's new baby.
Finally there is a slim chance that Apple will also introduce a cheaper version of the iPhone 3GS. Rumor has it that will be simply a 4GB-version of the currently-available iPhone 3G, retailing for 99 US dollars with an AT&T plan.
There are less than 7 hours remaining before the Apple WWDC keynote speech starts so you might want to stick around or you risk missing the big news when it breaks.
s
i to waiting for new apple i phone
i
Ok, the new 3GS has been released and i am sorry but i'm not impressed in the slighest. I have had the iphone since the day of launch in 2007 but what is the fuss about? Software changes will be applied to the existing so all you are getting is a fas...
G
Well O2 (Uk company) gave free upgrades to all iPhone contract holders from the first version to the 3G version, now will they do exactly the same for the 3GS? I sure hope so!
ADVERTISEMENTS