October 16 is here and Apple's event is hours away. The two new iPads are the hotly anticipated announcements but we're also likely to see new iMacs, the chances of new MacBooks are lower according to the rumor mill. The event will be held in Apple's Town Hall auditorium on the Infinite Loop Campus in Cupertino, California at 10AM PT / 1PM ET.
iPad Air 2 and iPad mini 3
The Apple iPad Air 2 and iPad mini 3 will be the stars of the show no matter what else gets announced. We've seen multiple leaks, even one from Apple itself. Whether that was a genuine screw up or Apple just wanted to steal some of Google's thunder we'll leave to conspiracy theorists to discuss.
Both tablets will support Touch ID, which was only available on the iPhone 5s last generation, presumably as a test run. Apple Pay is also expected as part of the new iPad package, which will be secured with the Touch ID fingerprint reader and will include single-purpose NFC.
The rumor mill is pointing to thinner bodies too – 7mm, down from 7.5mm. There was speculation that shaving the thickness will lead Apple to drop the mute switch on the side but yesterday's schematics suggest otherwise.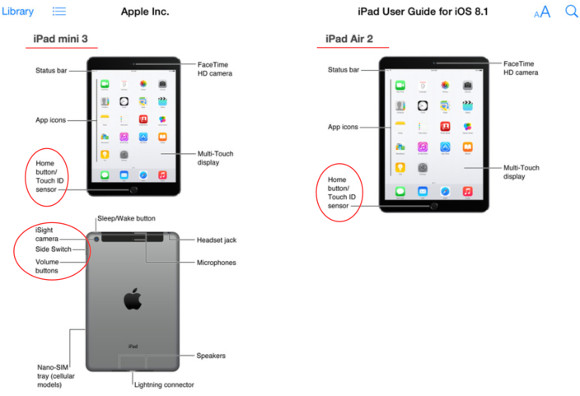 Both cameras will be updated though, front and back, the back camera in particular jumping from 5MP to 8MP. The storage will be increased as well, now starting at 32GB and going all the way up to 128GB. This would be nice to see as the iPhone setup of starting at 16GB and skipping 32GB just means you have to splurge $100 extra for the 64GB. 16GB would work even worse on a tablet.
There will be more processing power too, thanks to the Apple A8X chipset. It will allegedly be a beefier version of the A8 from the new iPhones with more GPU resources and 2GB RAM. In fact this might be Apple first RAM upgrade since the iPhone 5/iPad 3 of 2012.
Going by the chatter there may be a new display – Retina HD. However, Apple's marketing machine calls both the iPhone 6 and 6 Plus screens "Retina HD" despite the smaller phone having the exact same pixel density as the iPhone 4. The screen tech might change to a laminated design though (similar to the iPhone screens), which will help make the tablets thinner.
Mac computers
The iMac – Apple's All-in-one computer – may be getting an upgrade. All we've heard so far are the screen resolutions - 6400 x 3600, 5760 x 3240, and 4096 x 2304 pixels. The latest iMac addition is from June this year with a new entry-level 21" device, these will be presumably be higher end and bigger.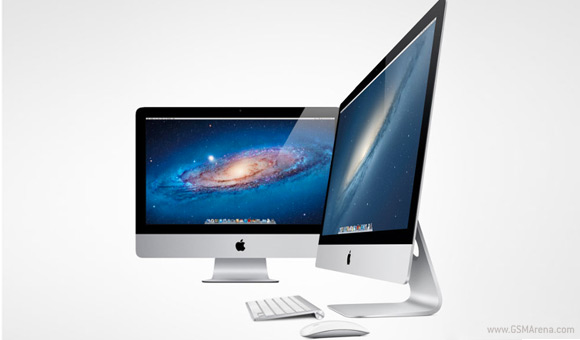 A new class of 12" MacBooks with Retina display may be born on stage but there's no more info than that. The MacBook Pro and MacBook Air got small bumps in July and April respectively but there haven't been any properly new MacBooks in a year.
Software
Finally, Apple will be showing off new software (says the rumor mill) – new versions of iWork and iLife, a redesigned iTunes 12, plus new iterations of the beta Mac OS X. iWork got a minor update in May this year, but like the Macs there should be brand new versions instead of small changes.
M
what to expect??? A Rectangular device with a round button or maybe a finger scanner! do anybody expect beyond this???
R
The apple live site notify when i opened it from an ipad with ios 8.0.2 that my browser (safari btw) is not compatible... How can they write reliable code if cannot make a properly browser detection?
D
interesting for mac, that resolution.... my resolution only 1366.768, sob