The Apple Watch was originally released in April of last year, so it's going to turn a year in six months in October. As it stands, the Apple Watch's inventory is running low with little intention of restocking.
9to5Mac compiled a list of Apple Watch models that are currently either out of stock or backordered. Then again, there are so many individual configurations for the Apple Watch, it's no wonder they aren't keeping up with all of them.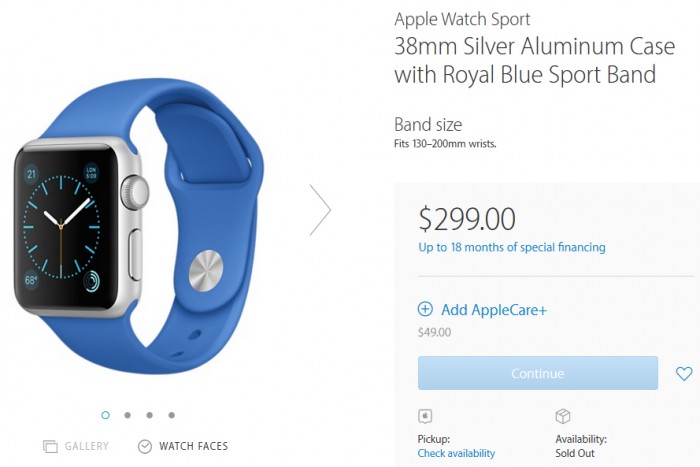 There are currently 6 Sport models (out of 22 total) out of stock, 6 stainless steel models (out of 16) either sold out or backordered, and only 2 of the Hermes models are available in a small size, the rest of them (8 total) are sold out.
This suggests that the Apple Watch is due for an update quite soon which could be announced alongside the new iPhone to be released in September. So everyone is advised to wait for the next iteration of the Apple Watch before investing into Apple's wearable. The latest rumors say that the Apple Watch 2 should feature a faster CPU, improved immersion protection, GPS, and cellular connectivity .
Are there any Apple Watch owners out there? What do you want to see with the Apple Watch 2?
?
You do have a good point there. Cheer up though you have a beautiful country and wonderful looking people. :)
D
WTH? You don't even know why we didn't want this Olympics here, we just saw our government suffer a coup d'etat, the country is in a deep economic crisis, with sky high prices, 1kg of raw beans is costing almost the same as 1kg of sirloin, this is ab...
?
Let's be honest here, if Basil had a better Olympic team you people wouldn't be saying this crap. Where's the support for the national team or country. What you people are doing is Blaming others rather than standing up and representing your country....