The Apple event is underway and the star of the show will be the new iPhone, though we expect to see a couple of new iPods as well. Here's the place where we'll be uploading the new info as soon as it becomes available, so make sure to keep an eye on this space.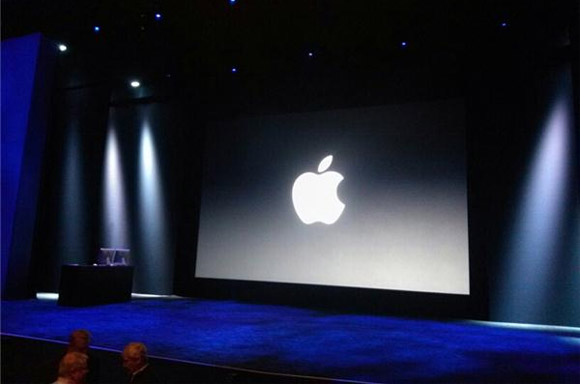 Apple doesn't do live streaming, unfortunately, so we can't just embed a live video stream from the event as we usually do. Those Cupertino guy sure like being mysterious, don't they?
We've all seen the many leaked photos of various components, even whole prototypes, heard about what features the iPhone 5 will or won't have, now we're just waiting for Tim Cook to take the stage and put an end to the guesswork.
And Tim Cook is on stage!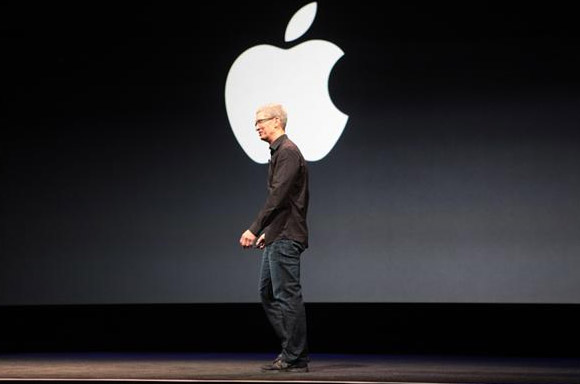 He took some time to give us the statistics on Mac and Mountain Lion - there have been 7 million updates to Mountain Lion, Mac market share is up 27% in July.
iPads are on the rise too - 17 million were sold this quarter, bringing the total to 84 million. Their tablet market share went up from 62% to 68% over the last year and iPads account for 91% of all tablet web traffic.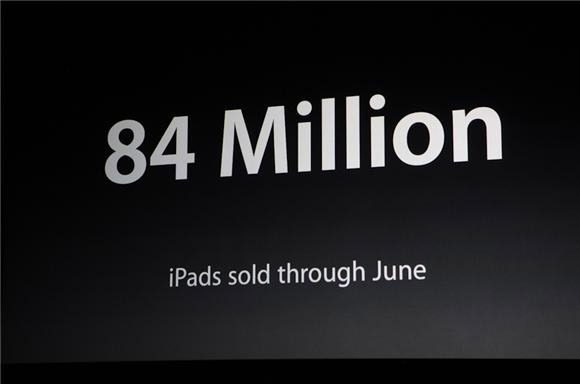 There are 700,000 apps in the App Store, 250,000 of which have been "tailored" to the iPad apps. 90% of all apps are downloaded each month, with an average customer having over 100 apps.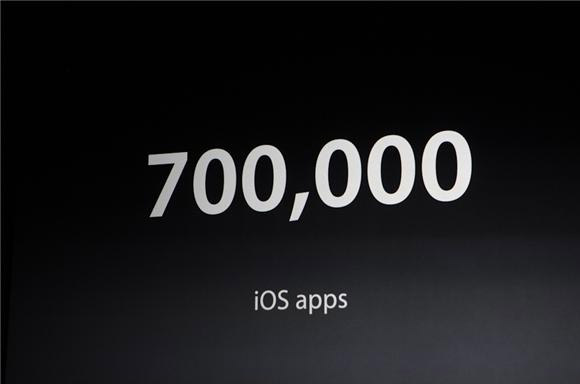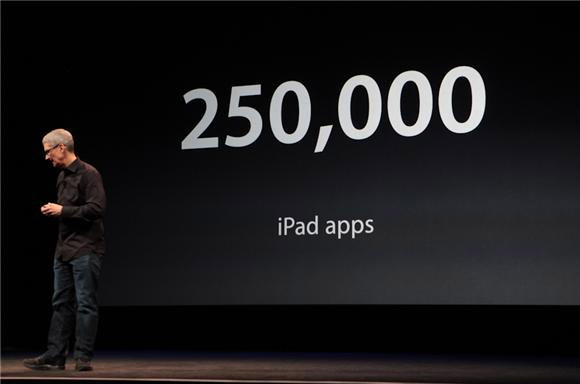 Phil Schiller takes the stage and says "I'm here to talk about the iPhone." And goes on to introduce the iPhone 5!
It's made entirely out of aluminium. It's only 7.6mm thick - 18% thinner - and weighs 112g, 20% lighter than the 4S.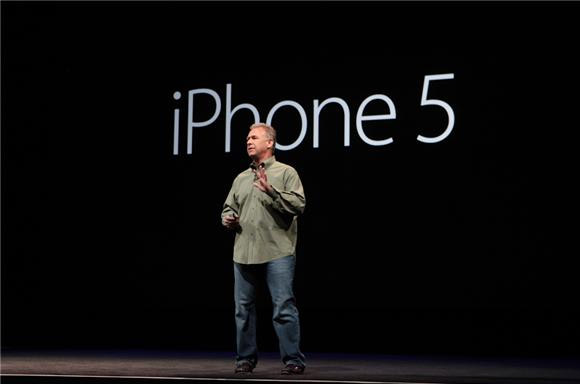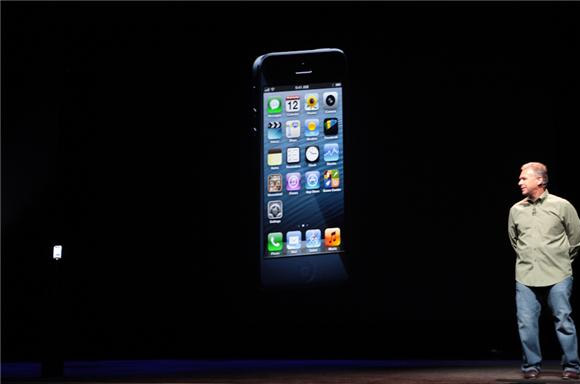 The display is a Retina, keeping the 326ppi pixel density. It's 4" big with 16:9 aspect ratio and 640x1136 resolution. The bigger screen fits five rows of icons and all the software has been updated to show more content on the screen. Old apps will be letterboxed.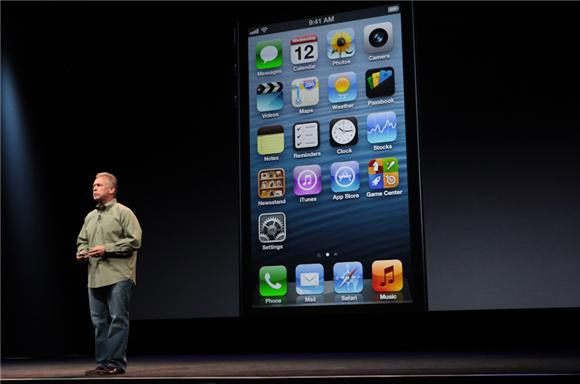 The screen has better colors too, with 44% more color saturation. It features the Integrated touch display as we expected - the touch sensors are integrated right into the display. With one layer less, the screen will be sharper.
In terms of connectivity, you get HSPA+, DC-HSDPA and, of course, LTE with up to 100Mbps speeds. Apple has used a single chip for voice and data and a single radio chip. Major North America carriers are covered.
Wi-Fi supports a/b/g/n standards and goes up to 150Mbps.
The chipset is brand new - A6. It offers double the CPU and double the GPU performance. Apple seems to be using a smaller manufacturing process, because they say the chip is 22% smaller.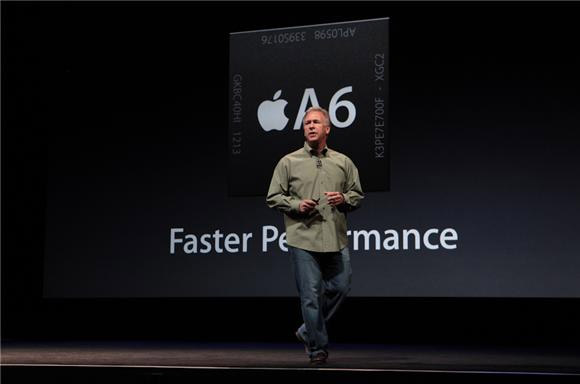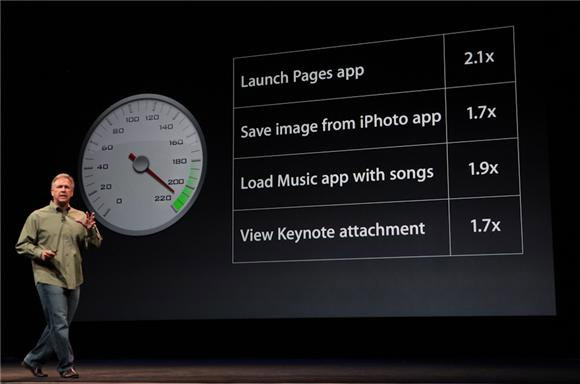 Apple is promising console-level graphics and showed a game demo to prove it.
How does this affect the battery? It's better than that of the 4S. The iPhone 5 will be good for up to 225 hours of standby, 8 hours of talk time over 3G, up to 8 hours of browsing over 3G or LTE.
The camera seems to be the same - 8MP BSI sensor, F/2.4 aperture and there's a sapphire crystal protecting it. Apple has made the camera 25% smaller to fit the thinner body.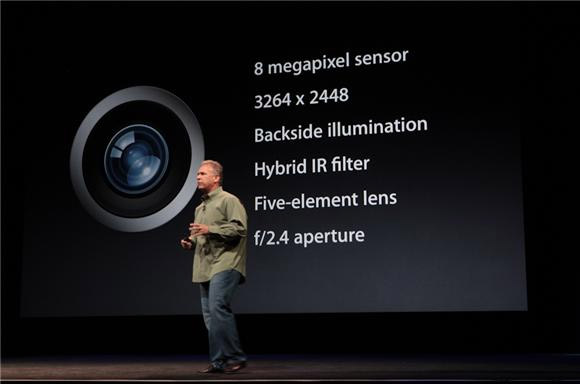 Apple is promising better low-light performance thanks to a next-gen ISP. The new iPhone will capture photos 40% faster. It can do panoramas too - producing whopping 28MP images.
As far as video goes, the new iPhone shoots 1080p but boasts improved video stabilization and features face detection.
The front-facing camera has been updated to 720p - FaceTime HD. FaceTime will work over cell networks now too.
The iPhone 5 features three microphones - on the front, on the bottom and on the back. The speaker design is improved too and features a noise-cancelling earpiece and wideband audio.
Moving on to the connector - as expected, Apple has moved to a new smaller connector, called Lighting. The new connector features 8 pins and is 80% smaller. It has improved durability and is reversible (no more guessing which end is up!). For compatibility with older cables and accessories, there's an unattractive looking converter.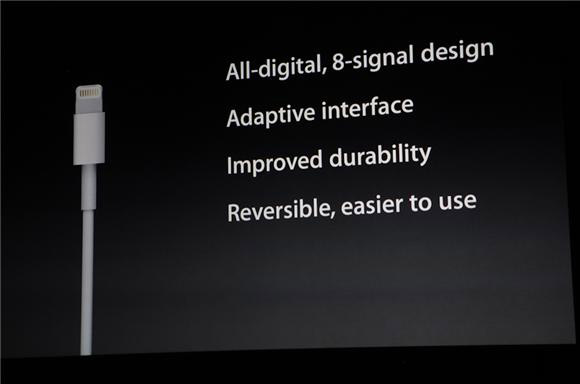 Apple is dedicating a lot of time to talk about their new Maps. They've got voice guided navigation, 3D and satellite imagery, 3D flyover.
Safari has been updated too, it's now got full-screen mode. And it features iCloud tabs, which works similarly to Google Chrome's tab syncing.
Siri has been enhanced as well. You can get sports scores and standings. It can also recommend movies, but that includes some usual Siri sass.
Enough software features, let's talk iPhone colors. Hold on to your hats, the iPhone 5 will come in Black and White. No big surprises here. The aluminum finish will differ between the two colors - slate for the black one and silver for the white.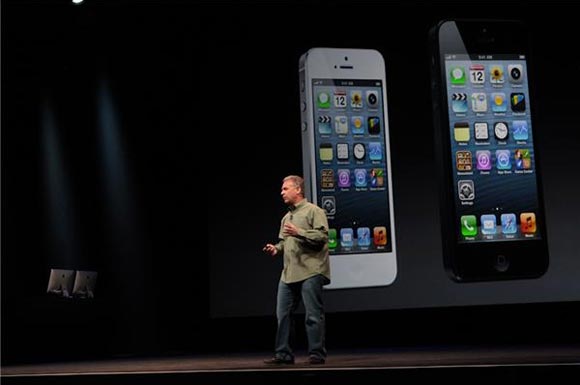 The pricing for the iPhone 5 has been revealed and there's nothing surprising. You can get it for $199 (16GB), $299 (32GB) or $399 (64GB) on contract.
The iPhone 3GS is cut, while the 4 and 4S get a lower price. The iPhone 4 will be free on contract (8GB) model, the 4S will be $99 (16GB).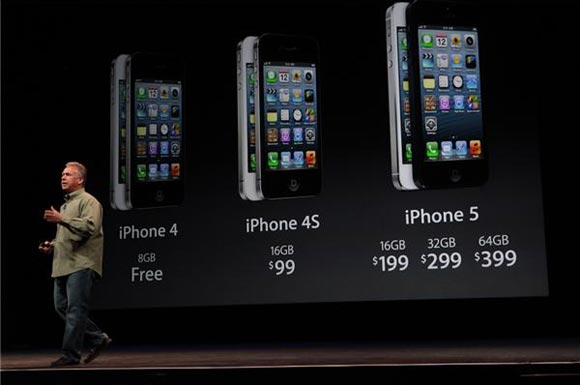 Pre-orders start this Friday and it will ship on September 21. The next wave of shipments will start on September 28.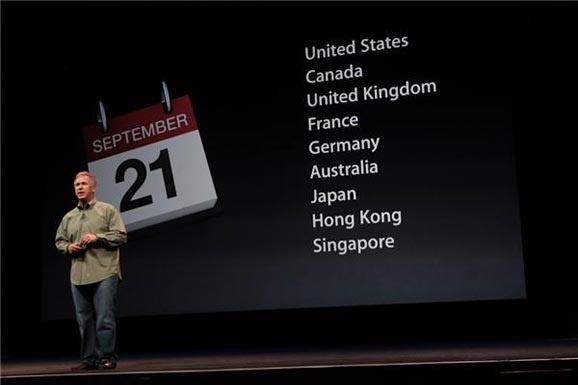 Images courtesy of CNET
@
The iphone 4 is free on contract?? What does contract mean?
j
great job steve despite all this upgrades,larger screen,faster possessor,thinner,i still think that this is not enough!my expectation was high,n seriously i will still continue using my 4s till you come up with something more unique,talk about holo...
+
The Apple event is underway and the star of the show will be the new iPhone, though we expect to see a couple of new iPods as well. Here's the place where we'll be uploading the new info as soon as it becomes available, so make sure to keep an eye on...
ADVERTISEMENTS