The tagline for Apple's event is "It's show time" and this could be the most important thing in the company's history since the iPhone. Apple is expected to start its transition from a hardware company to a services company.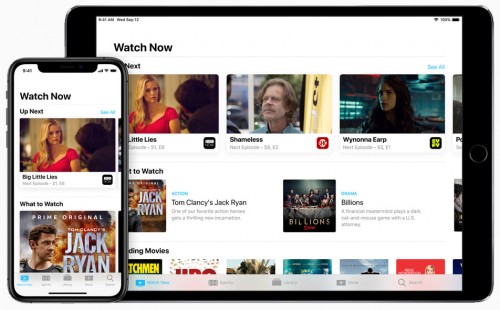 Apple Music is already competing with Spotify, but the company has hired Hollywood stars to launch a Netflix competitor as well. The new service will host original content, both films and TV shows (produced with budget totaling $1 billion). Luminaries like JJ Abrams, Steven Spielberg, M. Night Shyamalan and Oprah are involved, plus a good deal of star power in front of the camera. (source: NYT)
Cupertino could offer its original content for free to Apple owners, but the video service will be available on other devices as well, e.g. iTunes is already on Samsung smart TVs. Even more interesting is that the Apple streaming service will host competitors like HBO, Showtime and Starz (Netflix is out, though).
Apple acquired Texture, which some call "Netflix for magazines". It's a subscription-based app that gives you unlimited access to over 200 magazines at $10 a month. Apple reportedly has deals in pace with reputable publications like the Wall Street Journal, the New York Times and the Washington post. (source: WSJ)
The "Netflix for X" theme continues with a possible game subscription. For a monthly fee you will have you access to paid games from the App Store (presumably games with in-app purchases will be excluded). Note that this involves downloading and playing the game locally, unlike Google Stadia. (source: Cheddar)
Entertainment aside, Apple could go deeper into financial services and launch its own credit card in partnership with Goldman Sachs. It will feature integration with the iOS Wallet app and could offer perks like 2% cashback and promos when users buy Apple products. (source: WSJ)
Chances are that we won't see new hardware at this event, but expect OS updates for iDevices, the Apple Watch and TV too.
The Apple event will be hosted at the Steve Jobs Theater at Cupertino at 10:00am local time (5:00pm UTC).
r
Hearing this word since iphone 6s launch. lol