Apple introduces AirPods Max over-ear headphones with active noise cancellation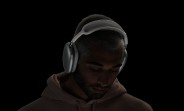 A pair of premium over-ear headphones from Apple have been on the cards for some time now. Despite rumors of a delay into 2021 they are now official - meet the AirPods Max.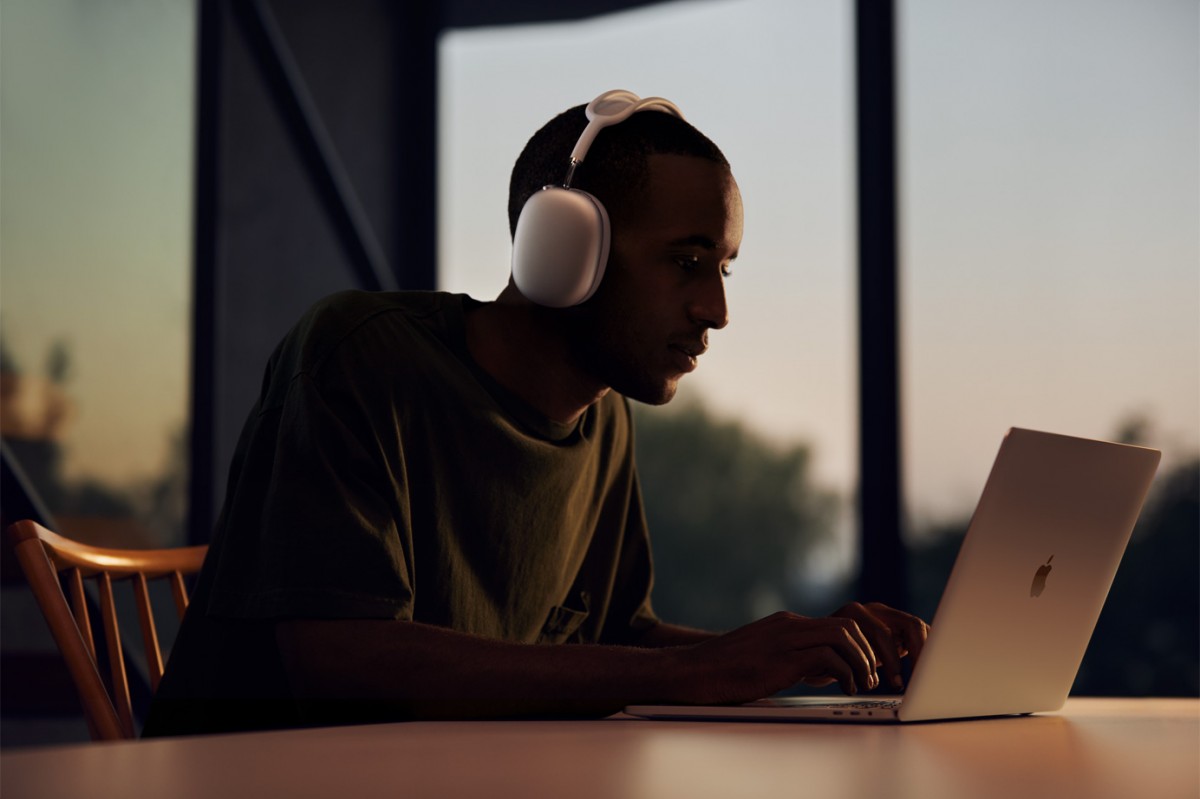 Cutting straight to the chase here, $549/€600-620/£549 of your hard-earned money get you Active Noise Cancellation (ANC), Adaptive EQ and high-fidelity special audio. All of this is backed-up by Apple's own H1 chip for a premium wireless Bluetooth 5.0 audio experience. There is still a physical port on the headphones – a lightning one meant for charging the battery, said to be good for up to 20 hours on a single charge with either spatial audio or ANC enabled.
Continuing the physical tour of the AirPods Max, Apple offers a pretty-nice mix of physical controls and advanced sensors. A Digital Crown, inspired by the Apple Watch design, offers precise volume controls, as well as the ability to play or pause audio, skip tracks, answer or end phone calls, and activate Siri. These are activated by single, double and triple taps or press and hold, which makes for one overloaded key.
There is also a dedicated Noise control button which cab switch between ANC and Transparency mode. The latter is meant to amplify the environment sound. Oddly enough, there seems to be no mention of a "basic" audio mode beyond these two. Another notable omitted piece of info relates to powering on and off the headset as there does not seem to be a dedicated button for that.
Instead, Apple has equipped the AirPods Max with optical and position sensors that can be used for wear detection among other things. Simply lifting one ear cup from your ears pauses audio. Plus, the AirPods Max also have plenty of data on the user's head position, which is what Apple leverages for its Spatial Audio and Adaptive EQ features.
The AirPods Max come with a total of nine microphones - six are used exclusively for the active noise cancellation and one for voice pickup with two more serving double duty.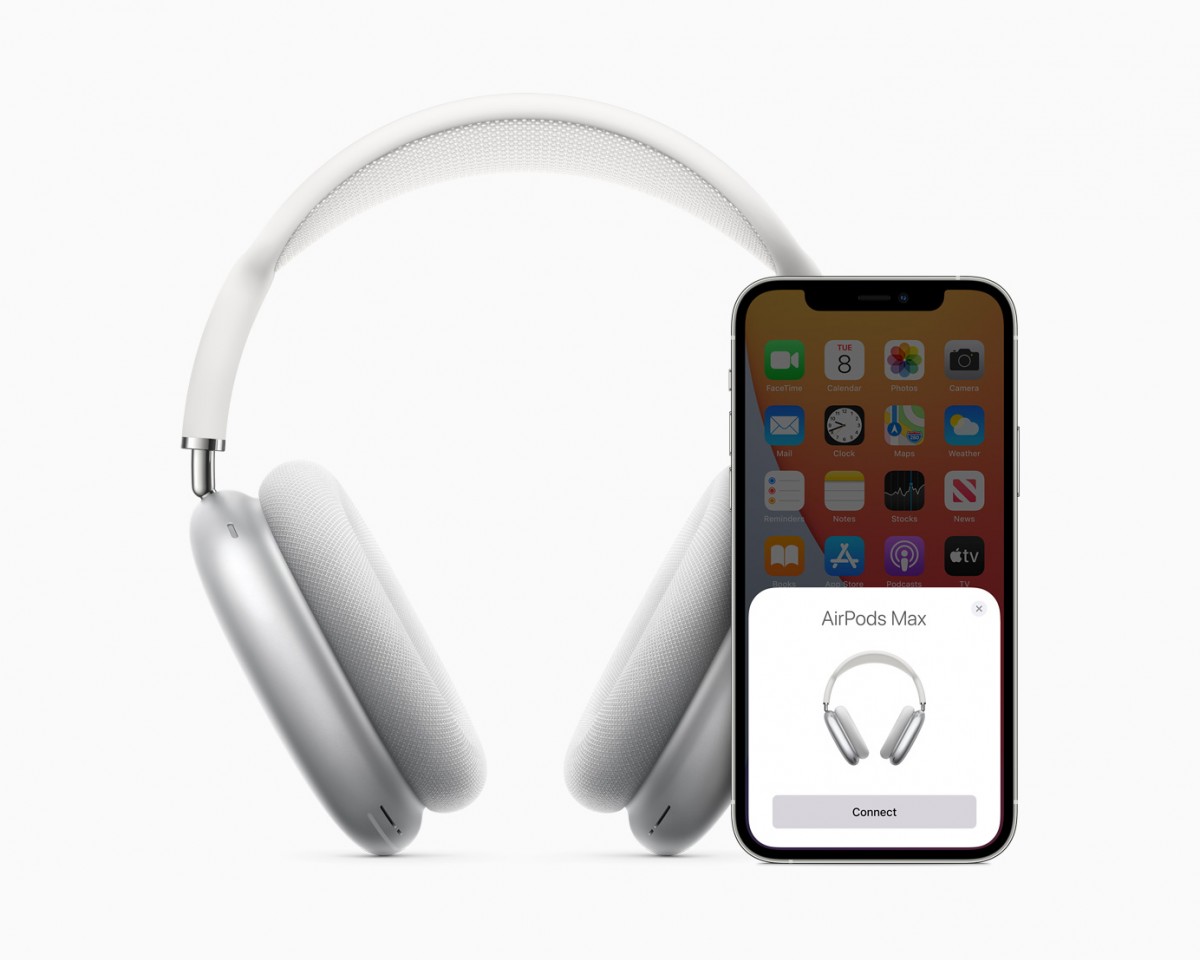 Adaptive EQ adjusts the sound in real time to the seal on the earcup, the audio source and the ambient noise conditions.
Spatial Audio might already be familiar to iPhone and iPad users. It promises an immersive theater-like experience by virtually and dynamically placing sound sources in space. This is meant to work with content recorded in 5.1, 7.1 and Dolby Atmos formats and uses the gyroscope and accelerometer inside the AirPods Max, as well as a compatible iPhone or iPad as an audio source.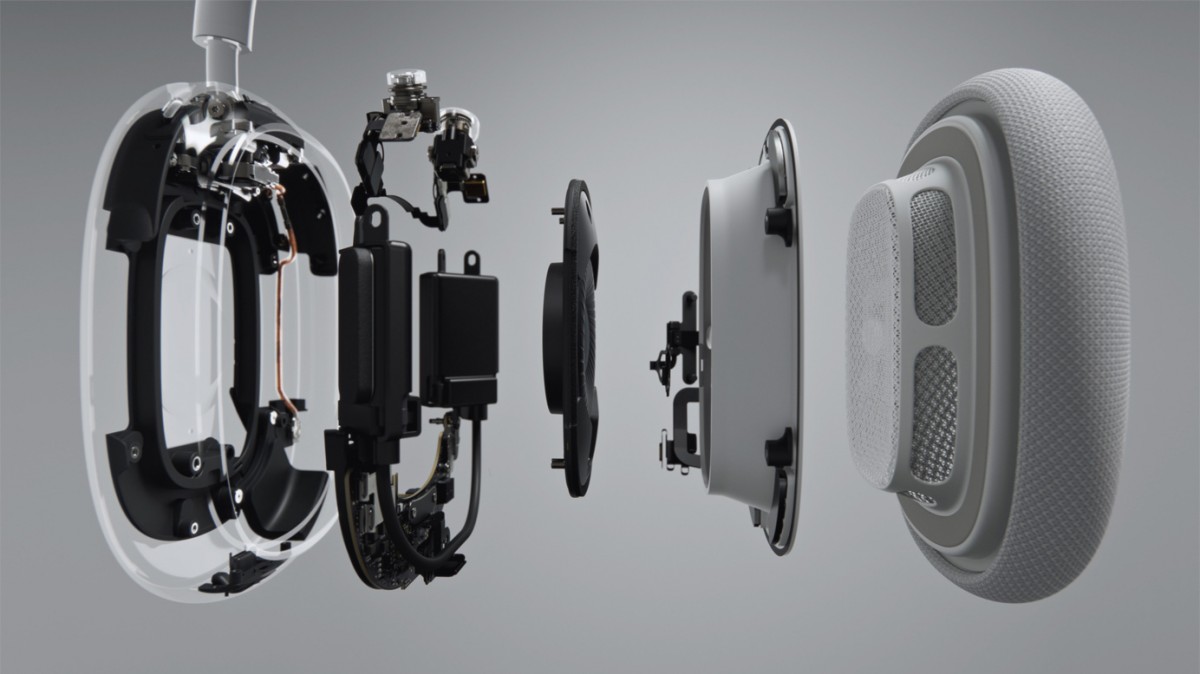 Naturally, in order to get the full seamless experience from the AirPods Max, you need to use them with an existing, preferably current Apple device ecosystem. Officially, they require iOS 14.3, iPadOS 14.3, MacOS Big Sur 11.1, watchOS 7.2, tvOS 14.3 or later. That way you can get things like seamless quick-pairing, automatic switching between devices, audio sharing between two AirPods and always-on Siri capabilities. In fact, the official specs don't mention any compatibility with non-Apple products. Given the H1 chip at the core of the AirPods Max, we wouldn't rule out some limited third-party support, though.
Physically, the AirPods Max have what Apple calls "iconic design" and we tend to agree that the look clearly stands out. Another description Cupertino uses is "custom acoustic design". The funky-looking breathable knit mesh headband is meant to distribute the considerable 385g weight (for reference the Sony XM4 weigh 254g) over a larger area and reduce the pressure you feel. Inside is a stainless steel frame that is telescopic and allows the ear cups to independently pivot and rotate.
A folding mechanism is, however, a notable omission. You can only lay the cups flat. Still Apple does provide a slim Smart Case in the box for carrying the AirPods Max. Putting the headphones inside the case even automatically triggers an ultralow power state.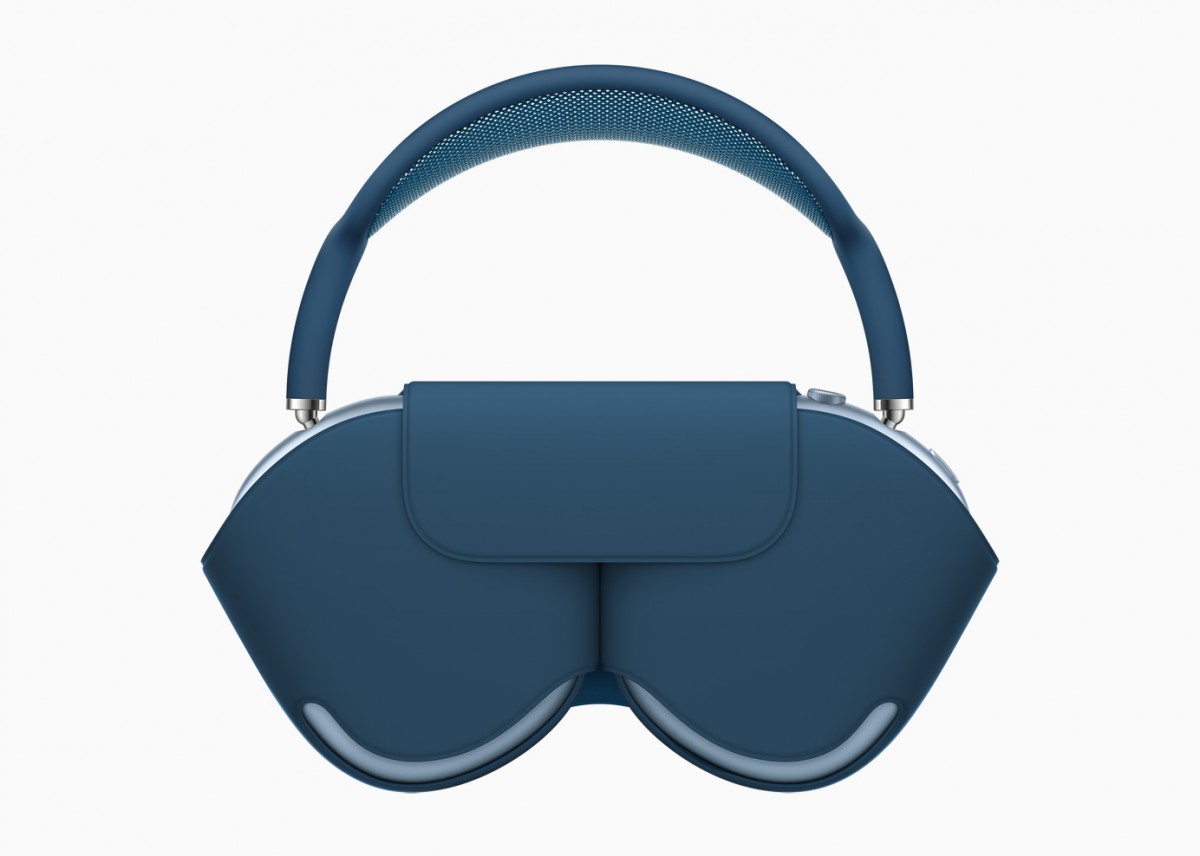 Color options include space gray, silver, sky blue, green and pink. Orders can be placed starting today and the first orders will ship out on December 15. MSRP is $549 in the US, €600-629 in continental Europe, £549 in the UK and INR 59,900 in India.
j
The air pod pro max is amazing even though its really expensive leaving you at a high risk if purchase but alway providing all the essential need,but its terrible becoz it doesnt support non apple device(android devices).I would like if they made so...
R
Lol why are we even discussing this? Ppl who actually know audio innately would never go for bt headphones, only analogue (wired) studio headphones costing well over 1000 USD.. They will never in their wildest dreams switch to wireless for ...
R
Actually if u r only looking at anc efficiency, nothing beats the shure aonic 50 (courtesy-soundguys website) It costs 400 USD if I'm not wrong, which is higher than both bose and sony, but cheaper than the 'pods max
ADVERTISEMENT