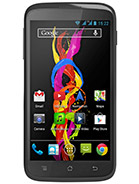 f
i buy this is phone in january 2014 and still alive no 2016/12/03 it is a strong devices but it bug sometimes pure cpu ...an batterie still runnig 2h with data mobiles HP it good not exellent
I fell on the ground and cracked the screen is still working did not open it Bad..anh good for simple uses ....it-s good compare with his prices...
?
after several years with it 40 Ti
still alive (3years)!! bought december 2013
but recently this month, HP sound too low, need handfree kit, and battery empty too faster,
handfree kit not universal need compatible(OMTP old format),
Speaker not really good ,very basic, sound is behind phone too, people can listen conversation :s
battery not really fixed in phone, when phone fall strong, phone cutted, u need to restart phone

but : long life of phone, long life of battery, battery 2days, do everything like other phones but less faster but its enough for this price! screen resistant
have installed 240 app , GPS ,something like whattsapp etc..games ..
need more Go 4Go(in real u have 1.2Go) is small for big addict like me
your wallet dont worry when u lose your phone

now i go buy a new archos but need more space 8Go will be good i think
s
the internal memory is just 2GB, don't mind d hype of 4GB. up til now, I can't install whatsapp on my phone, keep showing memory full when I have enough space. not app friendly at all. they better do something or loose dia customers.
N
Hi, can you please give me a firmware for Archos Titanium 40 ??? I flashed the wrong Rom and now it's bricked.
it does not charge nor power up......pls i need either backup stock rom or stock rom itself or preloader file.......my email address is komiate@gmail.com or whatsapp me on +233249340852
D
i bouhgt 50b oxygen and i want tho know all the details about it please

D
AnonD-332306, 17 Nov 2014well it's very good compared to its cheap price but can i run fifa 15 on it and asphalt 8?may be if they can run on galaxy s2 maybe they can run on this phone
D
well it's very good compared to its cheap price but can i run fifa 15 on it and asphalt 8?
D
Do you get caller ID on both sims? Earlier Archos phones only did it on one sim
?
Anonymous, 30 Apr 2014pictures are low quality, colors are bad , but everything else is working perfect... for me...... moreNow after 3 months what's your opinion !
Total of 13 user reviews and opinions for Archos 40 Titanium.
ADVERTISEMENTS