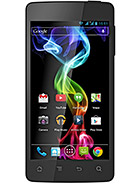 T
Where to start with this phone?
Good: Fast with stock rom,able to move apps to SD and that`s about it
Bad:Suprisingly bad antena range (in my case),slow touch,rubbish battery life,hardware and software support non-existent.
My verdict:Go around it in large circles,not just the phone,entire company.You`re better of with some Chinese phone
S
Felyks, 11 Sep 2014This great phone has got a very fake battery...My battery cant charge and cant find new battery on this planet apart from this i think great value for money phone
J
I have it. Ok. But not nice sound, very weak! Know some one how can i send to SD the appl. Like this Googke Play for exanple? Thats i an notsure about the quality.!!
D
the phone is great but the battery isn't suited for this phone its too weak.
s
me to wanna to bay it , but ineed someone to gave advise about performanse and matrial
Total of 9 user reviews and opinions for Archos 45 Platinum.