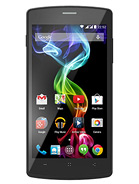 C
Can you guide please how to upgrade the android to its latest version ? tks in advance
?
MTK 6582 processor just concentrate on this with 1900mAh battery can power and run this device, then this device got a 500MB RAM not even 512 of Ram isn't it a joke! bear in mind Android OS is a "humongous power eater" and with this specs of a phone, i don't know,man!@
?
the ram problem u are speaking on is not amatter..it is powered by kitkat which is very efficient in memory consumptions..u will find the latest generations of the ace ans s duos from samsung powered by less ram than the olders...u never wondered..they use kitkat and here is the point....so donot worry about ram....it will do the job
?
to the one who said that they are out of their minds for making the phone 512 mb. I can somehow agree but also, I dont know if it is written here or not but this phone can take up another 64 gb or mb i dont remember... so you should always look for different sources as one site can show something and the other could not...Multiple resources are always important
D
Very good phone,
512mb RAM working fine with the quad-core chip and the Kitkat android.
Fast processing, never lags like samsung phones, i just put down my samsung tablet 3 and started with this one
battery is as far as good still in range of 5 hours with heavy continuous using and more than 12 hours with normal using.
so light in the hand with very good materials.
5" Screen resolution and colours are very good.
Camera is not such a good 8 megapixels but it does the job. Loud sound speaker with good quality.
Touch is good but facing difficult at the edges of the screen, i dont know if this is an individual problem.
I am giving this phone 7 stars out of 10


?
Why 512mb ram Non susidised phone in the sub $150 range is why. From a OEM with little actual marketing in the US. Phone is built to be affordable for Emerging Markets or Disposable its about ease of purchase not about the hottness factor. You want a bettor processor pay for it.
D
if you put octacore snapdragon 8xx on this phone we can do nothing with 512mb ram
Total of 11 user reviews and opinions for Archos 50b Platinum.