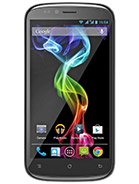 D
Bought phone for girlfriend was working fine until we tried using it for satnav on the motorway and the phone overheated and died, very hot to touch in the area above the battery. Redeemed the warranty and they sent the 52 platinum which has better specs, including 8GB of onboard! The 4GB quickly was taken up google apps updates so couldn't install much else especially as lots of apps are locked out of going on the sd card.
H
gnex, 28 Jan 2015this phone is too good to be true, if you re looking for a budget phone, this is the best phon... moreWhats about of Camera,
Total of 5 user reviews and opinions for Archos 53 Platinum.