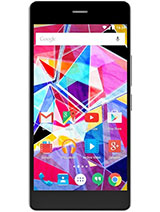 M
Using it for 7 month - ideal, no crashes, even 30-60 min internet browsing when battery alarms 15% are left. 2 times shutted down by himself and immediately restarted. No clue why, but it never repeated. Can survive a week with on-off wifi, talking, messaging. Used to have 2 Samsungs previously, but this one is million times easier to make a call / send sms, user friendly, no scraches yet.
i
This smartphone is amazing but where i can buy this phone in egypt this phone has a fast performance & strong battery although that he has a poor voice quality & medicore camera but overall this phone is excellent i advice everyone to buy this smartphone
?
Anonymous, 12 Nov 2015It's 1,5ghz not 1,3 ghzWhen will it be released?
?
It's 1,5ghz not 1,3 ghz
Total of 4 user reviews and opinions for Archos Diamond S.