Archos put out one its traditional "here's what we'll announce" announcements. It details three phones, two tablets and additional gadgets that will be shown at IFA at the start of next month. Details for the first two Android phones are available in full, while the other devices are just outlined.
Archos 50b Platinum
The Archos 50b Platinum is a dual-SIM phone. It will have a 5" IPS screen with qHD resolution and run Android 4.4 KitKat. The phone is based on a MediaTek MT6582 chipset with 1.3GHz quad-core Cortex-A7, Mali-400MP2 GPU and just 512MB RAM.
There will be an 8MP / 1080p main camera with LED flash and a 2MP front-facing camera. The 50b Platinum will come with an 8GB microSD card in addition to 4GB of built-in storage, a number of colorful cases and a 1,900mAh Li-Po battery.
The Archos 50b Platinum will launch in September and will cost £120 (€150 / $200).
Archos 45c Platinum
The Archos 45c Platinum will be smaller with a 4.5" IPS screen with FWVGA resolution (480 x 854 pixels). It's a dual-SIM phone as well and will be powered by the same MediaTek chipset.
The main camera has been dropped to 5MP / 1080p, the front-facing camera remains at 2MP. The battery is a Li-Po unit with 1,700mAh capacity.
The Archos 45c Platinum will also launch in September for £100 (€125 / $165)
Archos 40 Cesium
Earlier this year Archos CEO Loic Poirier said the company was considering making a Windows Phone handset and here's the result – the Archos 40 Cesium. It will have a 4" screen and run Windows Phone 8.1 on a Snapdragon 200 chipset with a quad-core processor (it's not clear if it will have Cortex-A7 or A5 cores).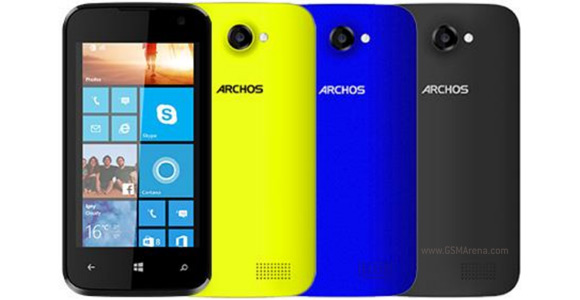 The 40 Cesium will launch in September at £80 (€100 / $130 and will come in Yellow, Blue and Black.
Archos 101 Oxygen
The Archos 101 Oxygen is an affordable Android tablet. £200 (€250 / $330) buys you a 10.1" 1080p screen and a quad-core Cortex-A17 processor with 1.5GB RAM. It will come with 16GB of built-in storage.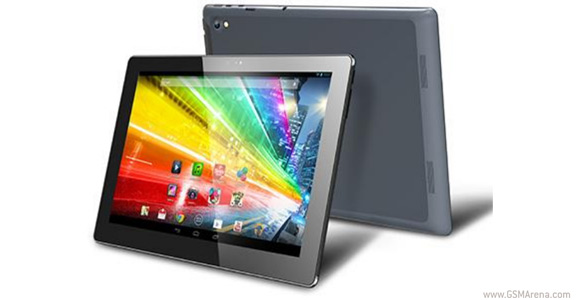 Archos 80 Cesium Tablet
The Archos 80 Cesium is will come in October at £130 (€165 / $215). It's an 8" tablet with 1,280 x 800 resolution and will run Windows 8.1 (not phone) on a quad-core Intel processor (presumably Atom).
Connected Objects
Archos has gotten into the home automation and has additional gadgets to make your place cooler. The Archos Weather Station will come in September at £100 (€125 / $165) and will connect to your iOS or Android device.
It will track temperature, humidity, atmospheric pressure, air quality and noise pollution and looks quite cool.

There's also the Archos Music Light – a £50 (€65 / $85) lamp that can play music from a Bluetooth-connected iOS, Android or Windows device.
For music on the go, the Archos Music Beany is a plush beany with built-in headphones and a microphone, which again connects to your smartphone over Bluetooth. It will set you back £30 (€40 / $50).
?
Archos still thinking about mind of 4-5 years back, they assuming people ignorant... Really stupid, 512 mb ram... Must be kidding...
?
iPhone 4S only has 512MB RAM and many Windows Phone with 512MB but they run smoother than Android with 2 or 4x as many RAM lol
W
Archos... go home! You're drunk! There are better alternatives with real support. I thougth that Archos quit tablet pc/smartphone business long time ago!