The Argentinian government has banned the import and sales of Apple's iPhone and all BlackBerry smartphones, among others. The ban also extends over all foreign-made phones, but it seems Apple and RIM among the few of the major phone makers who don't have factories in Argentina, so their ban is in focus.
Nokia, Samsung, LG and Motorola have already built plants in Argentina, so they all escape the recent Government ban.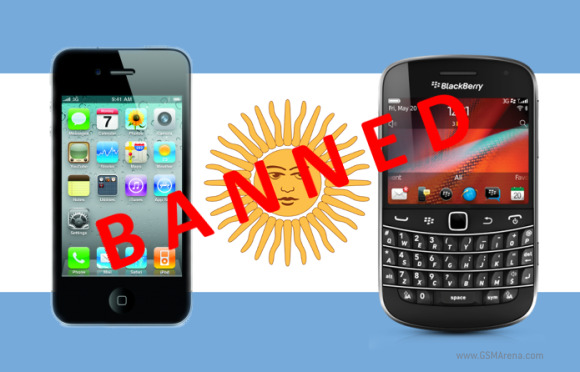 Apple and RIM though aren't so lucky. Their only option is to build a factory in Argentina. RIM is already looking for a partner to do so, while we don't have any info on Appleplans.
This ban is part of the government's anti-crisis policy and is temporary, until the Argentinian economy heals. Apple and RIM reportedly hold about 60% of the Argentinian smartphone market so this is no minor blow and we guess we will see some kind of response rather quickly.
?
No they can't tell the US or Canada what to do, nor are they idiots but the US and other countries can block or selective block imports from Argentina.
F
Ok Guys!!! U don't know, but 28th december is like an April fool's day in argentina!!! It's FALSE!!!
?
The word rather doesn't mean what you think it does.
ADVERTISEMENTS