According to sources of the Korea Herald, Samsung and ARM have been in a meeting today to "fine tune" their plans for the 64-bit CPU which is going to end up in the Galaxy S5. Additionally, the report reveals that both companies have discussed working on a Cortex-M processor, which will find its place in Samsung's appliances and smart home systems.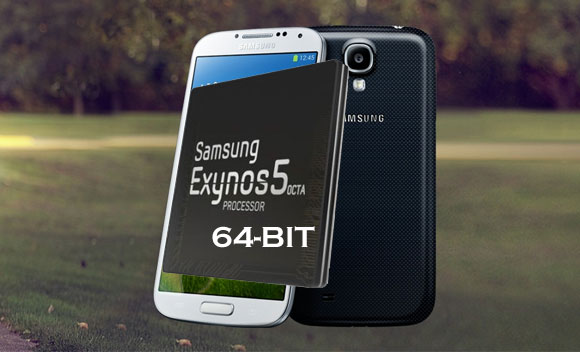 We've already covered numerous reports suggesting the upcoming 64-bit Exynos processor is going to find its place in either the Samsung Galaxy S5 or/and the Galaxy Note 4. Sadly, the undisclosed ARM official didn't confirm this, but it's the most logical path for Samsung to take.
More interestingly, however, the unnamed ARM exec did share a glimpse into the future. According to him by 2015 ARM will be working on a 128-bit mobile chip. The reason for the demand of extra oomph is going to come from biometric applications and advanced face recognition technology.
Whatever comes out of ARM in the future remains anyone's guess at this point. It's undeniable that mobile chips will continue their rapid development, but we are yet to see mass phones with 64-bit chips come out, let alone 128-bit ones.
D
If your android has lag just download nova launcher and in developer settings turn off all screen speed settings and there you go you have a no lag phone. Nova launcher speeds up things a little and turning off all of the animation scales to set the...
D
An iPhone 5s uses 64bit iOS 7 to it's full potential smashing benchmarks so hard that the pretenders have to cheat by over clocking when a benchmark is detected.
D
Android does lag, it's an inherent part of the way it's built with it's copy of a java machine running on a Linux core, it's impossible not to, which is why with every Android release Google announce that THIS TIME the lag has been fixed. Why ar...
ADVERTISEMENTS