After making the rounds at the Wi-Fi Alliance and running the HTML5 and GFXBench benchmarks, the Samsung Galaxy Tab S4 has been certified by Russia's telecommunications commission - the EEC.
This time around there are no specs to be unearthed from the forms aside from two model numbers - SM-T835, which is highly likely the Galaxy Tab S4, and an unknown SM-T595 - perhaps a lower-spec Galaxy Tab A or Tab E.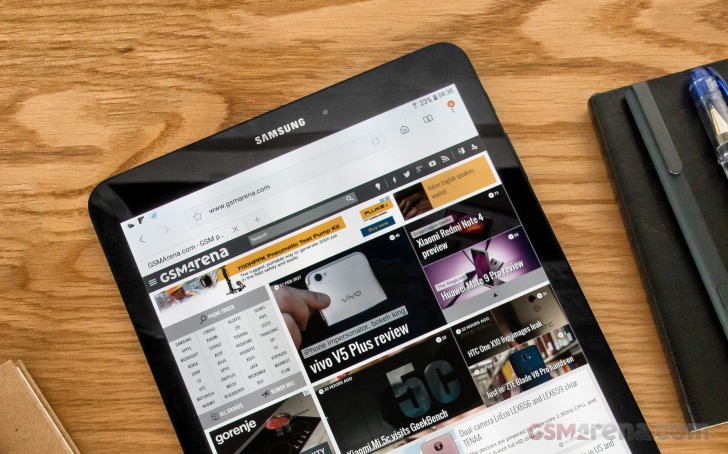 To rehash what we know and speculate at the moment - the Samsung Galaxy Tab S4 will have a 10.5-inch 2560x1600px 16:10 display (likely a Super AMOLED), a Snapdragon 835 chipset with 4GB of RAM, a 12MP main camera and an 8MP selfie one. Battery capacity is expected to be around 6,000mAh.
Price or date of availability are yet to be disclosed.
Most Android apps are tablet optimized. Which I can't say about iPad. I have lots of apps that are visible in a little window.
?
Apsect ratio does not matter since Android still uses phone UI on tablets. Who tf uses tablets like a phone?
16:10 and 3:2 are unusable in portrait orientation, as becomes too tall. 4:3 can be used ideally in both orientations. Even video is not that bad. iPad is dominating tablet market for a reason (ergonomics first). If you need a tablet for movies,...