The Asus PadFone lineup has so far evaded the USA but today Asus announced a new US-only model to finally take care of that.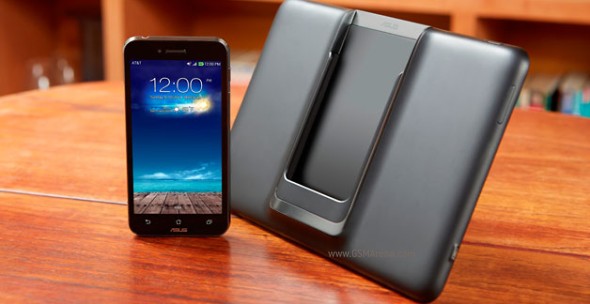 The Asus PadFone X is a combo of a 5-inch FullHD smartphone and a 9-inch FullHD tablet. As is customary for the Padfone lineup, when you dock the smartphone on the back of the tablet, it not only makes use of the bigger screen, but also of the large battery embedded into the tablet body. Without the smartphone however, the tablet body is not operational on its own.
The smartphone/tablet duo runs Android KitKat 4.4 and has a brushed metal frame, a soft-touch back cover and dual front speakers although it's not currently clear whether these speakers are on the smartphone or on the smartphone body.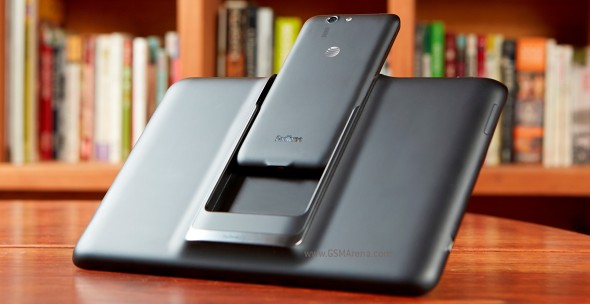 The ASUS PadFone X is powered by Qualcomm's latest chipset and supports LTE-Advanced (with Carrier Aggregation), Voice over LTE (VoLTE) and HD Voice, which are yet to be made available on AT&T's network.
Availability and pricing should be announced soon.
D
Every LCD/LED TV/computer monitor should be fitted with some sort of "dock" like this.Then they wont need to sell these tablets,that no one would buy otherwise.
D
Can this be used in Canada?
j
what about the price? a grand?