Talk-worthy
Asus Fonepad 7 FE375CXG review: Talk-worthy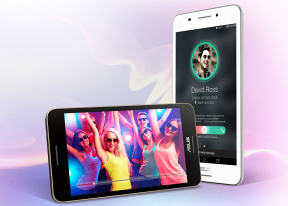 Final words
The Asus Fonepad 7 FE375CXG is a niche device and isn't exactly keeping it a secret. A compact, affordable tablet like the rest of them seven-inchers when it comes to the usual stuff like email, web browsing and whatever commuters and vacationers do. And by the way, calling and texting may as well be on the list too. There're more than enough tablets that can do that.
Dual SIM tablets? Now, that's where the Asus Fonepads are virtually unchallenged. Not by major brands anyway. Lenovo has a couple of entry-level offers and the rest are names most people haven't even heard about.
There you go, it's a small niche but therefore vacant. The question is, of course, will people want a dual-SIM tablet in the first place. Our guess is, the Wi-Fi-only Nexus 7's have sold more units than the cellular version. And whoever bought the latter didn't do it for the calls - the Nexus line doesn't support them.
Tablets that can take phone calls have their uses, at the very least you don't have to carry two devices if you're travelling. Wired or Bluetooth headphones is all it takes. Though honestly, we do think taking pictures with an iPad is a lot more embarrassing than holding a 7" tablet to your face.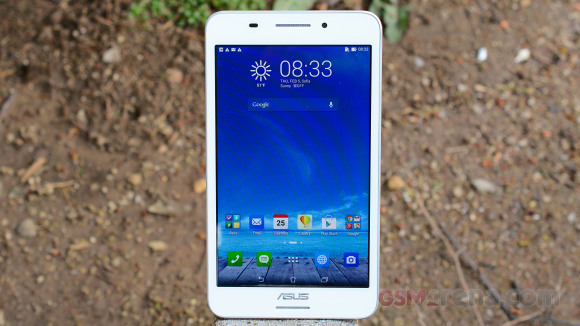 The second SIM card just adds some extra flexibility, letting you combine a plan for calls and one for data, or keep work and personal apart. And that's on top of the typical tablet stuff. Browsing the web, viewing images and documents, reading, playing games.
The Fonepad 7's seven-inch HD screen is good enough for all of that. It actually is capable of great colors and contrast, but those are occasionally ruined by the highly reflective surface. The hardware is ...well... affordable: a mediocre processor with fast graphics. And the camera is just the abysmal 2MP fixed focus.
The SD card slot means you can store tons of music and videos. These can be enjoyed on the stereo speakers or the tablet can be your wireless player, displaying content on compatible big screens. The Asus Fonepad 7 can connect to other devices as well: tablets, phones and computers.
Asus Fonepad 7 FE375CXG key test findings:
Build quality is good, design is sensible
The display quality is passable, but the reflective screen glass gets in the way
The battery life is unbelievably poor in dual-SIM configuration, and only passable with one SIM card inside
Dual-SIM connectivity with 3G on SIM 1, Wireless N
The simplified Asus interface is based on Android 4.4 KitKat, has new flat looks, and offers rich connectivity apps for various occasions
The performance (speed, multitasking) is reasonable for the price
Speaker loudness is good
The audio quality is good
Camera takes poor photos and videos
The bundled video player has very limited AV codec support, you'll need to get another one
Priced at about €165, the Fonepad 7 FE375CXG is attractive enough even with all those rough edges. Sure you can do better, but you'll have to pay more - and most likely sacrifice the second SIM.
Speaking of, Asus is shaping up as the brand of choice if you're after a tablet with a couple of SIM slots. The one we're reviewing has an alternative with a better camera and faster 1.83GHz processor. If imaging is important, the very recent Asus Fonepad 7 FE171CG (we know, those names are ridiculous) will offer an 8MP rear and 2MP front cameras. To stay within budget though, it only has an entry-level 600 x 1024 screen. There's even an eight-incher, the Fonepad 8, which has the same specs as our guest, with only a higher-res 5MP rear cam.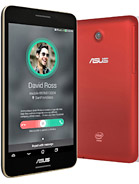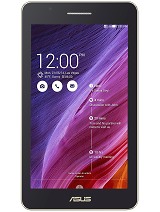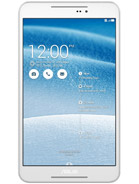 Asus Fonepad 7 FE375CXG • Asus Fonepad 7 FE171CG • Asus Fonepad 8 FE380CG
The Lenovo IdeaTab A3000 is probably the only meaningful alternative with dual-SIM support. It's quite old though and KitKat is less than certain. You'll get a 5MP camera but only a WSVGA screen.
The choice of single-SIM tablets capable of making calls is a lot bigger. Samsung's Galaxy Tabs have been supporting this for a few generations now. The latest Galaxy Tab 4 7.0 3G will charge double but the Tab 3 Lite 7.0 3G should be quite affordable.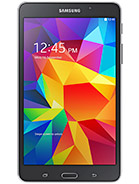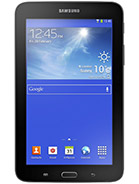 Samsung Galaxy Tab 4 7.0 3G • Samsung Galaxy Tab 3 Lite 7.0 3G
If money is of no issue, you may as well look at the Huawei MediaPad X1. The Asus Fonepad stands no chance obviously against an almost bezel-less Full HD screen, LTE and a 13MP camera with LED flash. A more down-to-earth option is obviously the Huawei MediaPad 7 Youth2.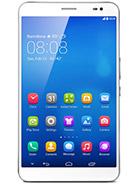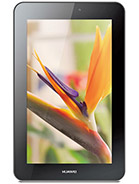 Huawei MediaPad X1 • Huawei MediaPad 7 Youth2
The Asus Fonepad 7 FE375CXG is by no means perfect but it's one of the more affordable compact tablets. The voice-call support is adding to its productivity and dual-SIM lets it get away with things a regular tablet would've found it hard to justify. Cheap and sensible, with a near unique feature. Asus could've done a lot worse.