Asus announced the Fonepad slate (it is a slate, right?) a few days ago at the MWC 2013 in Barcelona along with the Padfone Infinity. We knew the Fonepad will come in two version - one with 8GB internal storage and a 3MP rear camera for the APAC region, and a 16GB model without a rear camera for the European markets.
Well, now we know the 16GB model will be hitting the shelves in Russia this month. It will cost €265 - slightly above what Asus has promised us - €219. We guess the Fonepad will be hitting other EU markets this March as well and we hope the price there stays closer to the one suggested by the manufacturer (smartphones and tablets tend to cost more in Russia than in the EU).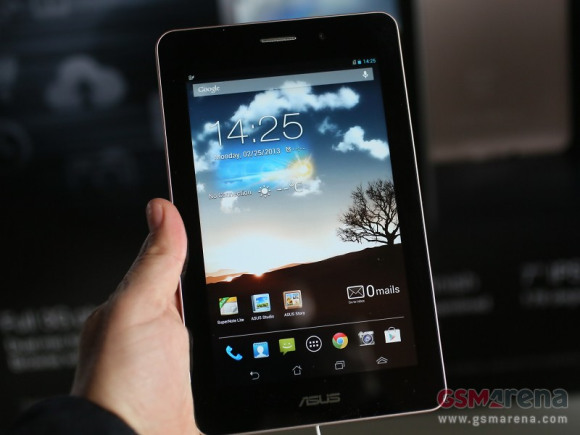 In case you need a refresh the Fonapad is a 7" tablet with an IPS screen of 1280 x 800 pixel resolution. It also sports full phone functionality with 3G HSPA+ connectivity. The Fonepad is powered by an Intel Atom Z2420 chipset with a single-core CPU clocked at 1.2GHz, 1GB of RAM and PowerVR SGX540 GPU. A microSD slot is available too plus 5GB web storage. It will run Android 4.1 Jelly Bean at launch. You can find our first-hand impressions from our MWC encounter with the Padfone right here.
H
When will this ASUS Fonepad be available in Singapore? Please make it quick!!!
M
I hear they say Taiwan products have short lifespan. I hope this ASUS FONEPAD will have have longer lifespan than expected.
N
Asus makes only quality product that why it has award.sammy wins all the android headsets coz till now nobody can beat its superamoled dislpay
ADVERTISEMENTS