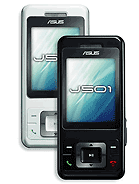 ?
Just to open up...

I bought this phone last August 2007. At first, I was amazed with the camera and video. Then, after 2 months... I've encountering problem with my screen and now, I was shocked when after turning it on, u can't see anything and the screen totally messed up... I was upset and disappointed with this kind of phone and also the store where I bought this (WELLCOM Sucat)cannot even help even help me right away they always keep on referring me to other store, wherein lots of good words when selling, but when problem encountered, it seems that they don't even know you... Based on my own experience.
?
please help me..

this is like my 8th phone.. and am dying! my mom will not buy me a new phone again..

how can i possibly repair this?

problem is: the screen colors are fading.. and images, wallpapers, and themes are distorted every time i slide up and slide down the phone
?
am having a problem with this phone..
i only used it for less than a month and the screen color starts to annoy me..
every time i slide up the phone, half of the screen looks distorted.. it shows images like that of a 'TV without signal'.. even the camera isn't working fine.. the colors of the screen fade.. what shall i do? can anyone help me?
s
is d camera satisfying? im buying 2get a unit 2day.plz let me know? ty!
p
ill give this phone an A rating. the best phone for me so far. ei cutetop were did u bought ur phone???
c
i bought this mobile today....its very nice "Rock Solid" the only problem is theres no customization for message tone......:(
Total of 34 user reviews and opinions for Asus J501.