Asus is expected to ship around 8 million smartphones this year, according to "Taiwan-based supply chain makers". The company's ZenFone line has proven quite successful in its home country, but also in Southeast Asia. It's now set on doing well in Russia, Brazil, and even the UK with its wares.
Asus wants to sell 16 million smartphones in 2015, which would represent a 100% jump over 2014, if it pans out. It won't be easy, though, because of increasing competition in the affordable handset space, especially by Xiaomi.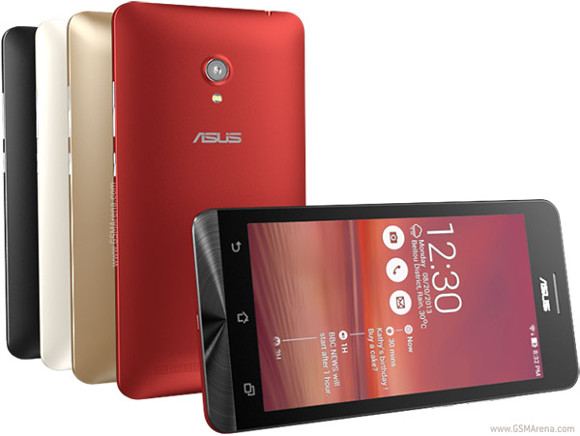 The Chinese company, that has become the world's third biggest smartphone maker, is keeping prices for its products extremely low in the mainland - making it harder for Asus to compete.
Asus' smartphone business is currently losing money, but if it does manage to sell 16 million units next year, then it should finally become profitable. The company will unveil new members for its ZenFone family at CES 2015 in early January. Among those devices we're apparently going to see a 5.5-inch phone, which was created to satisfy demand for this specific size.
Asus is selling the 5-inch ZenFone 5 and the 6-inch ZenFone 6 (pictured above), but hasn't had anything in between those sizes so far.
While all of the new ZenFones that it will announce at CES will be powered by Intel chipsets just like their predecessors, Asus is going to start working with another chip maker too in the future. The company didn't name this new supplier, but it will apparently enable it to produce cheaper devices than those with Intel inside. So we assume we're talking about MediaTek here.
The new Intel-powered ZenFones will have the starting price of TWD 9,990, which means around $325 or €261. On the other hand, those cheaper versions with parts from the yet-unnamed chip maker will start at just TWD 4,990 - so $162 or €130.
G
hai friends please tell me your review about zenfone 6. and pls tell me the best phone in this category
D
the problem is because zenfone 4,5,6 have terrible battery life....redmi 1s & redmi note have better battery life... people throw their zenfone and buy redmi.... good marketing tactic at first....great zenui...but battery performance ruin Every...
J
Danielsolomon, did you bought your zenfone 6 from Asus store in Low Yat , which is known that most of the stores at Low Yat are authorized dealers?