Assembly line
Asus Memo Pad 7 ME176C review: Assembly line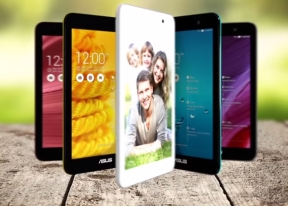 Email and text input
There is no messaging app on the Asus Memo Pad 7 ME176C but you get two email clients to work with. The standard client has a clean simple white interface with your email folders on the left and your list of messages on the right. If you add more than one account and you get a combined view of all your emails from each accounts. The Email app can handle Exchange, POP or IMAP inboxes.
The Gmail app has handy shortcuts at the bottom of the screen and supports batch operations, which allow multiple emails to be archived, labeled or deleted. The default app supports multiple Gmail accounts, but there's no unified inbox.
Google Hangouts is also here, so you'll have a handy way to message all of your Google and Gmail contacts from one interface.
Text input is done through Google's keyboard, which has always been pleasure to use and is one of the most preferred Android keyboards out there. On this screen the keys are comfortably large in both portrait and landscape mode. There is support for swipe typing, handwriting and voice input.