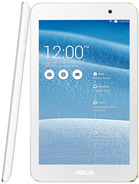 g
Could agree more to those who said it was fast.. Believe it or not, IT IS FAST and SNAPPY. just bought it today. Trying out all the features. Performance-wise id give it a 9.5. Havent tested the batt life though. The camera is so-so.. Nothing much to expect on that area, but hey cmon! With its nifty price, you get a quad core tablet thats INTEL inside?! A complete bang for the buck!!
D
One Word: FAAAAAAAAAAAAAAAAAAAAAAAAAAAAAAAAAAAAAASSSSSSSSS­SSSSSSSSSSSSSSTTTTTTTTTTTTTTTTTTTt

Bought this tablet a week ago. Nothing compares on its price range. very very cheap for a very very very fast and super decent performance. Ive sold my Ipad4 now and will stick to this tablet. It accomplishes everything at a cheap cheap price
j
yah that's true , the best tablet in its price, value for the money without compromising the speed & performance....all the hardcore hd games can handle it without any issues, i have this tablet more than a month now, & all i can say is the best asus product...cheers:-)
r
nick, 27 Jun 2014I heard that latest version of facebook is unable to run on this tablet due to compatibility i... moreNo its not true
D
In my country this costs 215$,about nexus 7 price in US.

It,s an improvement from Asus Memo Pad HD,better design, tha back glossy plastic has been raplaced with a soft touch plastic like the nexus's 7 II.

The resolution is a bit 2013-ish.But lets remeber that samsung galaxy tab 4 10' has the same resolution for a much bigger display.

The Intel by trail processor deserve all the cash,it beats out the nexus 7 and i think it beats tha gpad 8.3.

It's a very good tablet to start with.
n
I heard that latest version of facebook is unable to run on this tablet due to compatibility issue (x86 based intel soc). Is that true?
D
Hi. This Tablet Has Got More Than Enough Specifications In It's price And It's Great. My Friend Got This Last Week And We Were Impressed By It's Power, So I Decided To Order It. It's The Best 7 Inch Tablet For now. It Has Been Reliesed And I'm Gonna Recieve This Tablet In A Couple Of Days. So #GsmArena Fix That Error. I Ordered It From #AMAZON.COM
Great Tablet, Great Price, Great Power, More Specifications Than It's Supposed To Be And Great Display.
That's All You Get From This Tablet And It's Totally Worth It.
j
much better than new galaxy tab 4..memopad 7 with intel 1.8ghz quadcore,but tab 4 have only 1.2 ghz...
Total of 95 user reviews and opinions for Asus Memo Pad 7 ME176C.