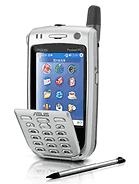 a
really need a help. i just bought asus p505 (2nd hand), i can't install anything in my sd card, don't know why? it appears error code 19. the media is write protected. i've try hard reset few times, still the same. my sd is sandisk 1gb. plz do help me bcoze useless having pda phone without pda function, might as well i just buy simple hset. thanx
U
simple, short life span. warranty useless.
this pocket pc phone is disposable, flip cover no spear parts. buy asus P525 or O2 pocket pc phone insted.
Z
How can you own something for 2 years if the product was announced on March 2006? The phone is not even a year old.
n
well i m not an expert but i think its better in a sense that its operating system is of microsoft windows

a
my P505 is only 8 mo. old & experiencing flip open problem. When ASUS menu is enabled and the front panel is to be opened, instead of becoming PDA mode, the phone mode (half screen) occurs. However you can still use the PDA phone by unabling the ASUS menu.
The headset is great!
Battery is needs to be recharged daily.

M
This is one of the worst product. Hangs so often....I've owned it for 2 years and it is out of order now. Never...ever...gonna buy this piece of crap....
A
This pocket pc phone is just a crap. i owned this phone in about 6 months now, but the flip cover was damaged and can't use the phone mode.
buy SE P990i insted of this. asus P505 keypad is only a numeric.

S
guyz correction,:

this p505 comes first than P990, ASUS P505 is released many months after the release of P910i... yeah it resembles P-series of SE but this was awarded as best PDA phone on 2005... and it's got a stable hardware and OS just like the P910...
B
So, this just looks like the p990's smaller and less capable (or "special" as some of us like to say) brother, i would much rather get the sony.
Total of 32 user reviews and opinions for Asus P505.