Final words
The Asus Padfone 2 is a fine example of the kind of out-of-the-box thinking we like to see from more manufacturers. The hybrid is a unique concept which makes so much sense that we wonder why more OEMs haven't explored it.
Not only do you get access to your files and apps at all times without having to use any kind of sync service or install them twice, but you will also enjoy the power of the Snapdragon S4 Pro chipset and its 4 Krait cores and network connectivity on both devices without paying extra for it. Of course, you obviously cannot use both devices simultaneously, but unless you plan on sharing, that's a non-issue.
The actual execution of the idea has also been notably improved with the second generation Padfone. The hybrid is now properly powered, it's lighter and looks more stylish than its predecessor, and allows you to switch between the two displays much faster. We also like the Zenbook-inspired design much better. The upgraded camera also makes a difference and the new spring system makes sure everything remains locked firmly in place.
However, if you look at the two pieces of the combo separately there is certainly a lot of room for improvement. First and most important, a tablet with so much power definitely deserves a better screen. The modest resolution can't fully take advantage of the monstrous chipset and give you the high-res gaming experience that S4 Pro devices are known to deliver.
The other thing is the non-expandable storage, which means you'll need to at least get the 32GB version (it's the most widely available, too). You could probably live with 16GB on a 720p smartphone, but the fact that you carry the tablet apps with you at all times makes it insufficient for the hybrid device.
The Asus Padfone 2 itself a brilliant smartphone, but the recent onslaught of 1080p flagship sees it slide down the food chain. Costing as much as the newly unveiled HTC One, the Asus flagship simply cannot match the 1080p monster in any of the key aspects (even though it probably holds an advantage in camera quality).
So is this a disappointing end to a story with such a promising beginning? Not really - the Padfone 2 is just a case where the whole is better than the sum of its parts. You have to be one of those who need both a tablet and a smartphone to be interested in the Padfone, but if you go for it you'll be getting value for money. Hard to believe? Let's have a look at a couple of alternative tablet and smartphone combos that you can get right now.
An Asus MeMo Pad Smart is about €340 for the 16GB Wi-Fi only option and while its Tegra 3 chipset won't match the S4 Pro in performance it should offer a tablet experience similar to that of the Padfone 2 docking station. After that you'll have to go for the cheapest quad-core smartphone out there - currently, the LG Optimus 4X HD - to fit within the Padfone 2 budget.
Depending on how important it is for you to be able to use the two devices simultaneously, you might find the deal worth it, but you should know that both the tablet and the smartphone experience are a step backwards from the Asus offering. You'd be losing network connectivity on the slate and the better camera, more capable chipset, and Jelly Bean on the smartphone. Plus after the waste of space needed for two separate Android installations and all the apps twice you will actually have far less storage available for your media (which you'll need to sync back and forth all the time, too).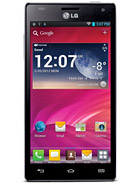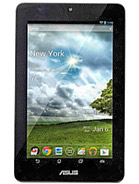 LG Optimus 4X HD P880 • Asus Memo Pad ME172V
You can get the cheaper Nexus 7 to compliment a more capable smartphone, but a 7" tablet and near-5" smartphone make little sense to us.
Alternately, if you happen to live in a country where the Google phone I available at the Play Store, you can opt for a Nexus 4 and Nexus 10, which will be the ultimate combo - and one with great pedigree too. They both have powerful chipsets so you won't be missing much in terms of performance, and the tablet screen is vastly superior to that of the Padfone 2 docking station. You will need to spend nearly €700 to get 32GB of storage on those two combined, though, and again you will actually have far less of that left for your personal files.
If you don't have a devices section of the Play Store in the country where you live, this deal is hardly in the same league as it will run you over €1000.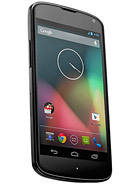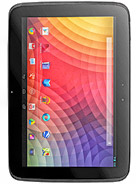 LG Nexus 4 E960 • Samsung Google Nexus 10 P8110
So at the end of the day the Asus Padfone 2 will only cater for the needs of a specific group of people, but it will do so quite well. And as tablets continue to gain popularity, a combo like this will only be getting a bigger field to play in.
Asus needs to play its part too. The company has already shown that it can release timely updates, so we are hoping Android 4.2 won't take long to hit the Padfone 2. We'd also like to see them convince more developers to update their apps to support the seamless Dynamic display transition from phone to tablet and vice versa.