With its official announcement scheduled for October 16, the ASUS Padfone 2 leaked out in a number of press shots, thus leaving nothing about its design to our imagination. The upcoming Android device with dual personality also emerged in video footage, where it was shown off by no other but the CEO of ASUS - Mr. Jerry Shen.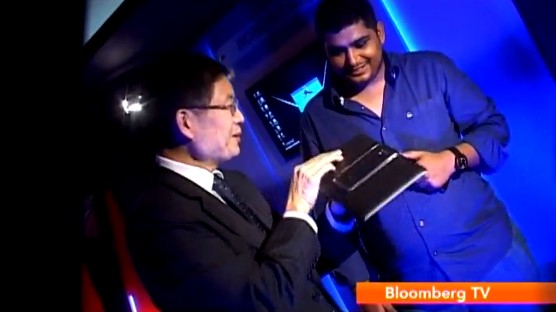 The photos of the device reveal the brand new design of its tablet docking station. Gone is the covered housing for the smartphone seen in the original PadFone - the newcomer will slide into its slimmer and better looking tablet dock instead.
The video footage of the ASUS PadFone 2 revealed that the device will sport a 4.7" HD screen and a 13MP camera. Rumored specs for the device include a quad-core Qualcomm Snapdragon S4 Pro chipset and 2GB of RAM.
Here goes the video itself. The footage of the PadFone 2 begins around the 1:40 mark.
B
Wait... theres one thing I dont understand... If the phone is razor sharp at the bottom... it probably does not have the USB connection there... so how come you slide it vertically to plug it into the Tablet Station?
g
why am I paying Asus again with an 800 dollar phone? they're not apple! ahaha ahaha
K
It looks FANTASTIC! One of the best looking phones! And specs are awesome! this is a must buy!
ADVERTISEMENTS