Asus issued a new software update for the Padfone 2, which brings a couple of new features and improves on the old ones. The update brings the software to version V10.4.12.24, Android version remains at 4.1.
One of the changes is better performance and stability for the Padfone 2 itself and its Padfone 2 Station tablet dock. Wi-Fi connections should be more stable after the update too.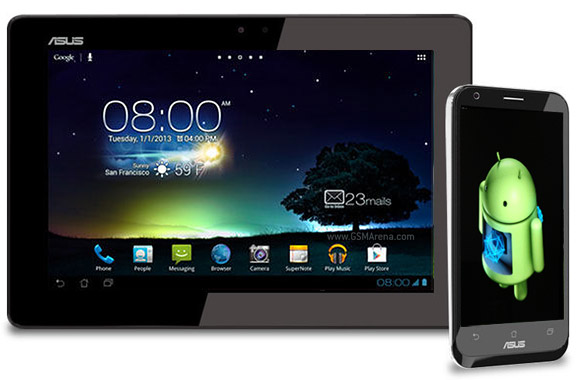 The camera firmware was updated with optimized HDR mode and automatic brightness control.
New features include NFC file sharing from Asus Studio and the new Asus Story app. The lockscreen has been tweaked and several of the existing apps had some work done as well, including the Contacts app, Email app, weather and battery widgets.
You can download the V10.4.12.24 update for the Asus Padfone 2 from the company's web site. You'll first need to check the SKU of your device (the first three letters of the Build number, found in Settings, About). The download is between 760MB and 880MB, depending on SKU, so make sure you get the correct one (or the update wouldn't install).
?
It's June and I still have 4.0. on my PF2. Update check doesn't find any updates.
T
Asus is really lousy with updates.... the original Padfone, which originally a flagship, is now sitting permanently on ICS with no JB on the horizon. Asus is only bothered about the Padfone 2 and Padfone Infinity. go buy a Padfone 2/Infinity and be f...
S
I have installed new software update yesterday. I have not experienced any positive as of now but disturbed that battery power consumption rate has atleast doubled. I was proud of padfone 2 battery before this update but now it is ordinary like my ea...
ADVERTISEMENTS