Asus has announced its plans to launch the PadFone S and the accompanying it PadStation dock in Malaysia. In the coming weeks, both will launch with a respective price tag of $275 and $152.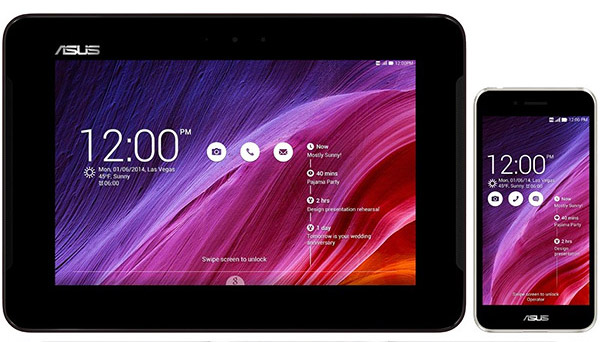 For the money, the PadFone S brings a Qualcomm Snapdragon 801 chipset with a 2.3GHz quad-core CPU and 2GB of RAM. Internal storage is 16GB and is expandable, too. The phone is built around 5" IPS display of 1080p resolution and the phone supports Wi-Fi 802.11ac, Bluetooth 4.0, NFC and LTE.
The PadStation, which is sold separately, quickly turns the PadFone S into a tablet. The dock comes with a 4,990mAh battery, which can charge the phone when docked and its 9" display packs a 1920 x 1200 resolution.
The combined price of the two is $427 (RM 1,398), which is half the price Asus asked for the original PadFone two years ago. The Asus PadFone S will initially be available in black, but a white color version will be available later down the road.
Asus hasn't detailed plans for a wider release, but we'll let you know if we hear anything.
D
I would like 2 buy this devise from internet so any sugsestions wher from i live in Europe website would work :) 250-500 euros Please let me know randynemesis@gmail.com
P
Hey tomAK, I live in the UK too and am looking to get just the phone. Did you pay customs fees to have it delivered or did you purchase it abroad? I've been looking on eBay for prices and its looking around £250, but then customs etc may brin...
t
Just got this 3 days ago in the UK and I'm loving it. I have honestly not used my iPad since and am soon to sell. Everyone I meet said it makes so much sense. Very happy
ADVERTISEMENTS