AT&T has just announced the exclusive availability of the Asus PadFone X. The smartphone/tablet hybrid is going to pop up on pre-order on June 6, you will be able to order it online or in the AT&T's retail network.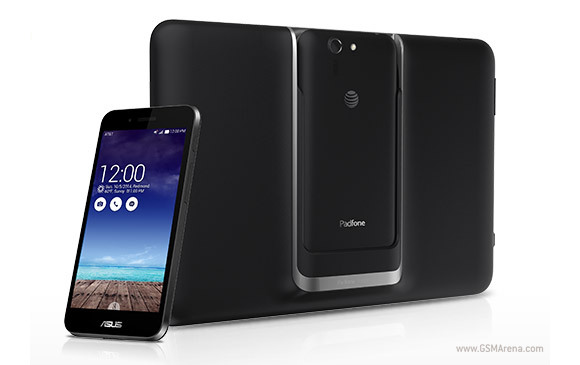 You can have the Asus PadFone X plus its PadFone Station for $199 with a two-year contract. You can also opt for the AT&T Next programs - in that case the PadFone X and its Station cost $22.92 per month on AT&T Next 18 or $29.80/month on AT&T Next 12.
The PadFone X features a 5" IPS 1080p display and runs on the Snapdragon 800 chipset. It also comes with a 13MP rear camera, 16GB expandable storage, LTE connectivity and has the latest Android 4.4 KitKat OS out of the box. Its PadFone Station has a 9" 1980x1200 pixel display, additional 4,990 mAh battery and a front camera.
You can check the full PadFone X details over our dedicated specs page.
a
if asus provides the same os support for the padfone x as it did for the padfone 2/ infinity, you might as well take that money and throw it in a black hole,the padfone 2 still has android 4.1 even tho asus promised over a year ago the issue an updat...
S
I've been waiting for this day for quite a while. Finally we have access to a subsidized version of PadFone. I think i'm going to switch to AT&T Next12 plan for my Galaxy Note 3. I wanted this phone for quite a while, but never bothered, since ...