The official Asus ROG Phone 5 launch date is March 10, however DxOMark already posted its audio review of the gaming flagship. And it gave it an excellent mark.
Anyway, with a score of 79 the upcoming ROG Phone claims the top spot in the charts with a healthy lead over the Xiaomi Mi 10 Pro (76) in second place. Its predecessor, the ROG Phone 3, is currently tied for third with the Huawei Mate 20 X (both at 75 points).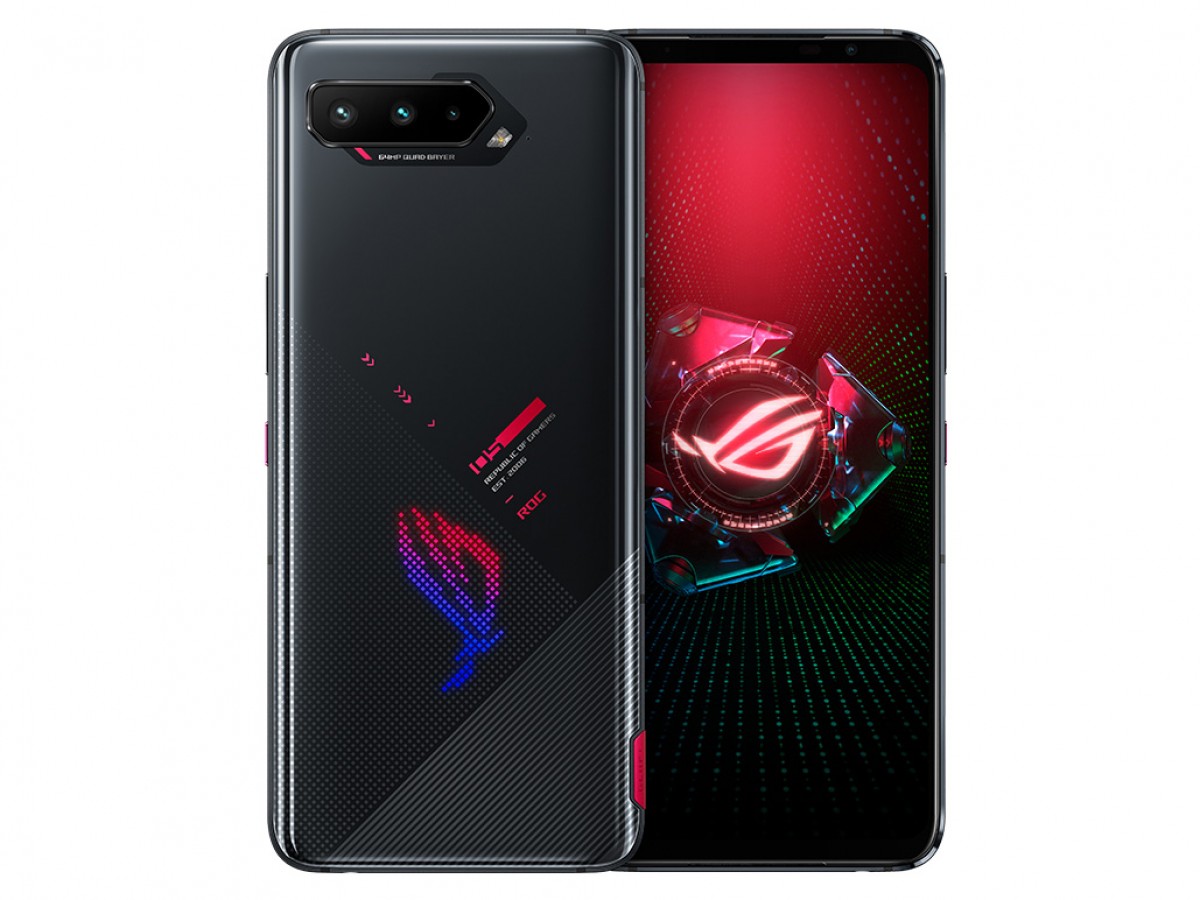 The phone in question seems to be the I005DA, which we saw on TENAA in January rather than the I005DB version, which cropped up later. The B version has a screen on the back while images of the A model had a Tencent Games logo instead. The phone tested by DxOMark has neither a screen nor a Tencent logo.
What the phone does have are two front-firing stereo speakers, Dirac tuning technology and a 3.5 mm headphone jack with an ESS DAC. And a Snapdragon 888 chipset, of course.
In terms of performance the ROG Phone 5 earned category-leading sub-scores in the dynamic, spatial and artifacts tests. There are some downsides, including slightly weak bass and issues cropping up at max volume. The phone's recording capabilities are overall excellent.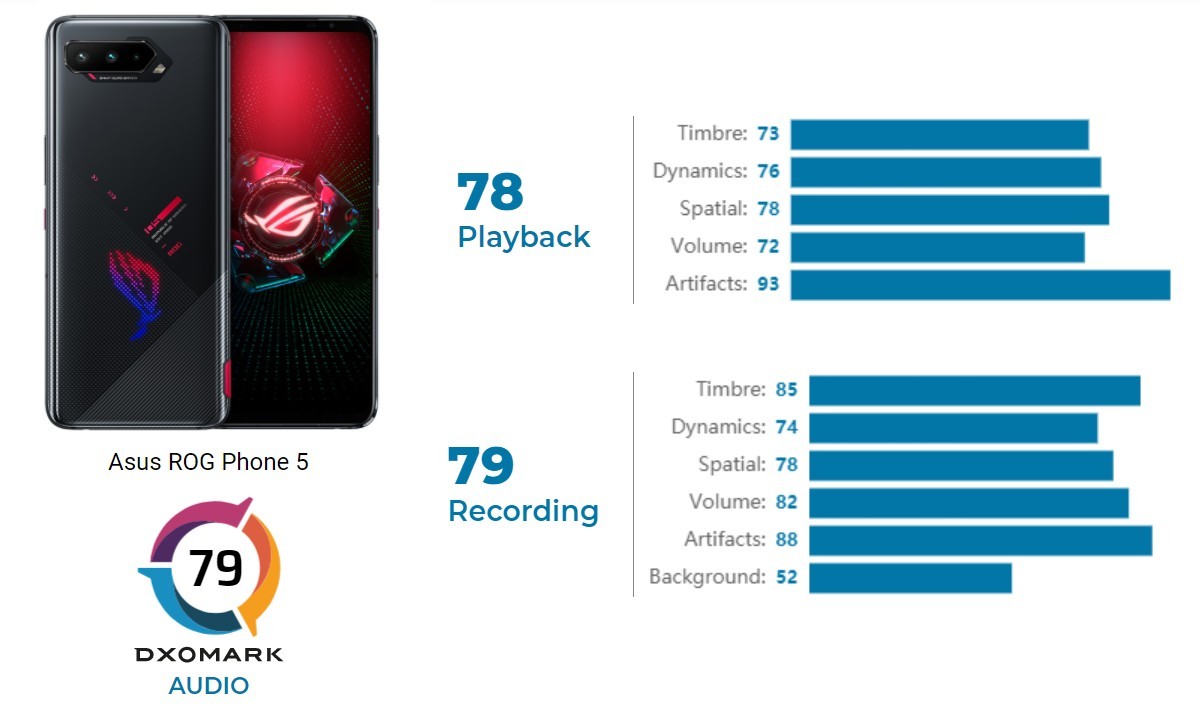 For more details, you can read the full DxOMark Audio review.
Hahahaha, what a troll. I knew you would respond like this. You can't argue my points simply because it's true. If you can, go ahead, prove it. And you say there are many phones out there, well then, show me ONE phone that was built in...
a
so many text and so many wrong arguments. I'm not wasting my time trying to explain a dumb person that didn't understood what I was trying to say (or my bad english). Btw I'm not trying to convince no one. I didn't make the phone,...
ADVERTISEMENTS