48MP Quad Bayer main camera, 13MP ultra wide
Cameras are among the few hardware bits with no direct relation to the quality of the gaming experience so most gaming phones don't really pay much attention to this area. This is pretty much that case with the ROG Phone II as well, but at least Asus already had an adequate setup that it could directly port from the Zenfone 6.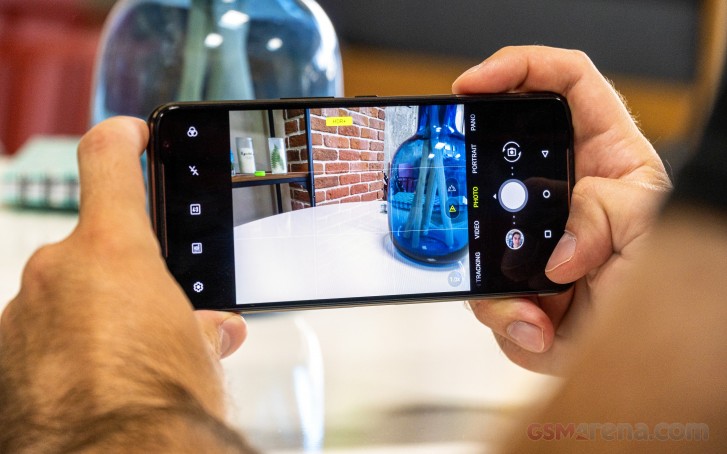 It certainly saved a lot of development since the chipsets of the two phones have the same DSP, so the transition was probably super smooth and left more R&D resources to the gaming part.
You get a pair of snappers on the back of the ROG Phone II. The main cam uses the Sony IMX586 sensor, that's on everything these days. It's a 48MP Quad Bayer imager with a type 1/2" overall size and 0.8µm pixel pitch. The f/1.8 lens has 26mm-equivalent focal length but no OIS. There is a pretty decent EIS though, for both the main and the ultrawide camera.
Speaking of the ultrawide, it has 13MP to work with and its lens covers a 125-degree field of view (so around 11mm equivalent). Its focus is fixed.
The camera app's interface is straightforward and has the usual things in plain sight. You switch modes by swiping side to side, there's a main/wide toggle and a 1.0x/2.0x zoom button for engaging the digital zoom (the '.0' is certainly a bit unnecessary). On the opposite end of the viewfinder there's a shortcut to settings, an HDR mode toggle, aspect ratio switch, flash control and a library of filters.
There is a dedicated Night mode. It is pretty simple and void of any real options to tweak. Still, it does work for both the main and the ultrawide camera.
There's a Pro mode, naturally, letting you adjust photographic parameters manually. Shutter speed can be set between 1/100s and 16s, the ISO range is 25 to 1600. These are less liberal ranges compared to the Zenfone 6 for whatever reason. There's a live histogram too, which is nice, but it could have been bigger. Still, you get a pretty versatile set of options.
The camera app settings menu is fairly extensive as well. AI scene detection is a pretty nifty feature that you should probably leave On all the time. It might not be as clever as other AI modes, but it does a solid job covering the basics, like knowing when the phone is on a tripod, or shooting a fast-moving target.
Still image quality
Just like its Zenfone 6 sibling, the ROG Phone II shoots in HDR Auto+ mode by default and in good light the phone captures very nice images. There's a lot of detail and the photos are nearly free of noise. Dynamic range is quite wide already even before resorting to the more complex HDR+ Enhanced processing. Colors are really nicely reproduced too. Overall, it's about what we have come to expect from the popular Sony IMX586.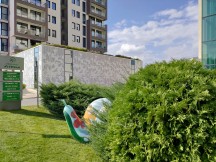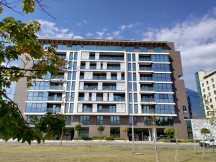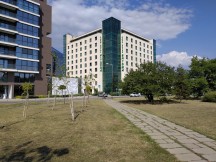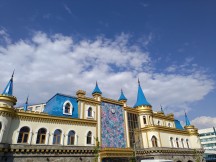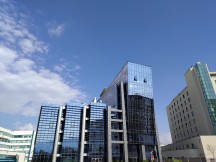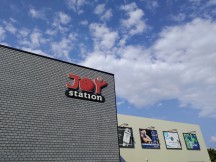 ROG Phone II HDR+ Auto camera samples
Now, if you want some extra pop out of your photos, switch to the HDR+ Enhanced mode. You'll get a nice boost in micro-contrast, and noticeably brightened midtones. The look is interesting and we kind of like it, but some could find it a bit too dramatic and unrealistic. HDR+ Enhanced does come with a major downside in terms of capture time - taking a photo takes several seconds even in broad daylight. Even so, we didn't witness any ghosting on moving subjects.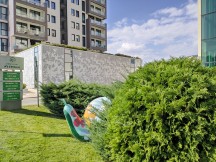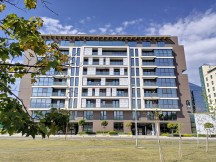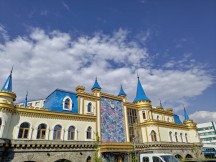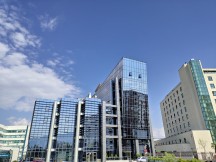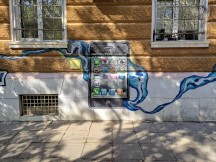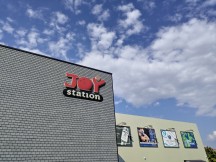 ROG Phone II HDR+ Enhanced camera samples
As for the basic HDR-off mode, it's objectively worse in every possible way. In fact, we don't really see any good reason for it to even be accessible from the camera app. To be fair, it's not the default setting and it's not like images captured with it are unusable, but Asus might have been better off just going with two options in the HDR menu.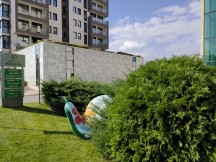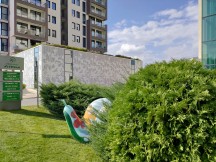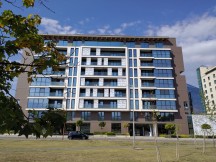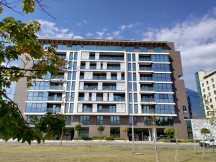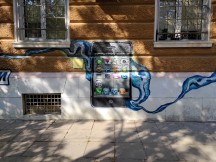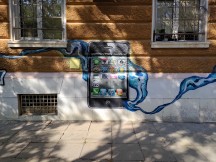 ROG Phone II HDR: OFF • AUTO+ • OFF • AUTO+ • OFF • AUTO+
The 48MP Quad Bayer sensor isn't really designed to output at 48MP, but it can do it if you so insist. When there's a lot of light to work with, you do stand to gain some extra detail, but even in moderately dimmer conditions you're better off sticking with 12MP. And that's before we factor in the difference in file sizes.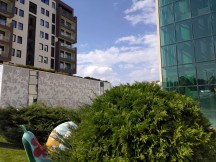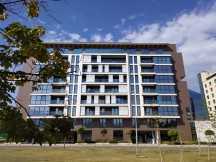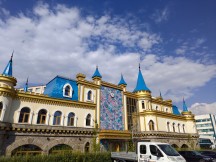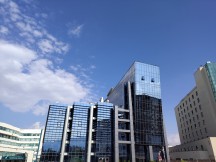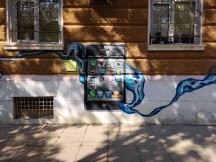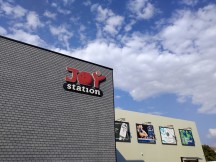 ROG Phone II 48MP camera samples
Tapping the 2x button in the viewfinder will net you a 12MP image - a crop from the center of the sensor. What we said about the 48MP shots applies here as well - if there's an abundance of light, you might get a usable shot.
Unlike the 48MP mode, you can still use all of the HDR options for this 2x zoom crop mode. The benefits of HDR+ Enhanced are pretty much the same. And capture time is just as slow as before.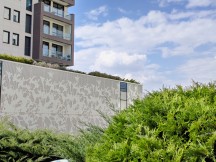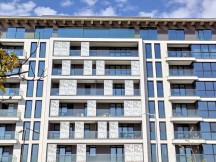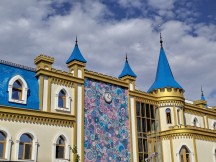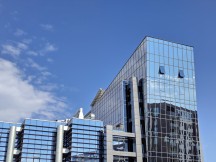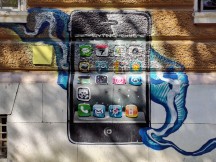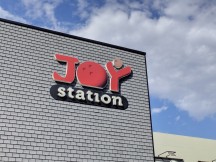 ROG Phone II 2x zoom HDR+ Enhanced samples
The Zenfone's ultra wide cam takes alright shots - they're not quite in the same league as the ones from the main cam, but realistically no ultra wide smartphone cam on the market can claim that. We have to point out that it's one of the wider lenses available, yet distortion is very well contained.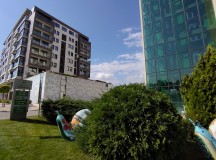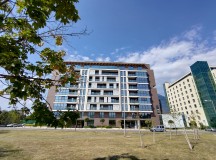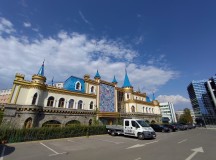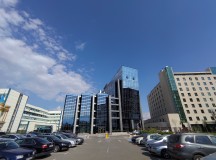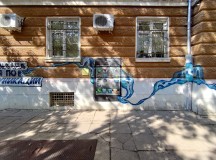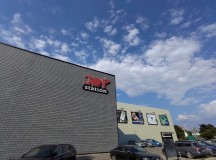 ROG Phone II ultrawide HDR+ Auto samples
For the sake of completeness, we also took some shots with the ultrawide with HDR+ Enhanced.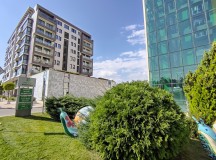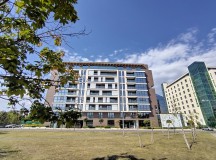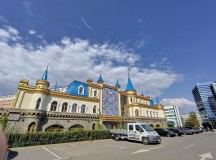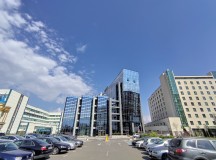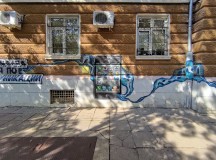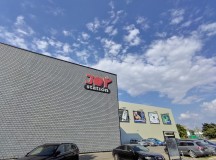 ROG Phone II ultrawide HDR+ Enhanced samples
The drawback of shooting with HDR Off are a bit more noticeable with this camera compared to the main one as its higher native noise shines through.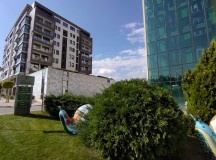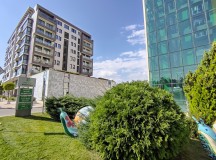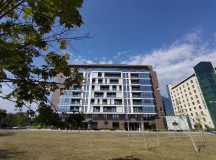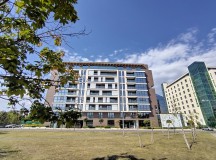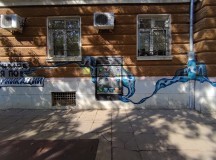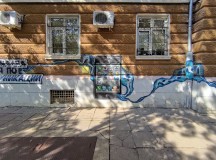 ROG Phone II ultrawide HDR: OFF • AUTO+ • OFF • AUTO+ • OFF • AUTO+
There is a dedicated portrait mode on the main camera of the ROG Phone II and it does a pretty decent job. Of course, depth sensing with an ultrawide second camera is never ideal, so you still get the occasional blurred stay hair. Glasses also throw the hole algorithm off. But these are not so much issues with the ROG Phone II itself as with the technology in general. The handset actually does a pretty good job with the hardware it has at hand.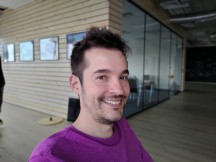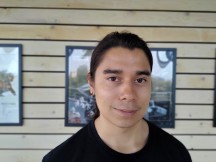 ROG Phone II portrait samples with main camera
In low light, the ROG Phone II's main camera doesn't excite, but gets the job done. Detail is good but there's a fair amount of noise present and an overall softness to the images.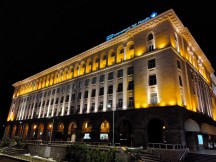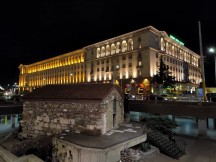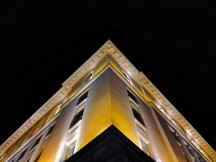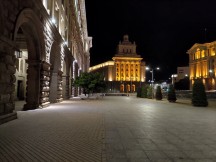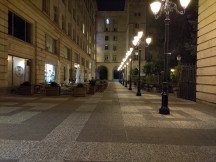 ROG Phone II 12MP low-light samples, HDR Auto
Night mode does make a difference. It evens out the exposure by saving some blown highlights and brightening the shadows. Noise is also almost entirely removed in the process. Looking at the night shots from up close we see an overall softness. It's generally not the best implementation of night mode we've seen, but it's an improvement over low-light shots taken in the regular photo mode.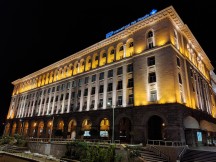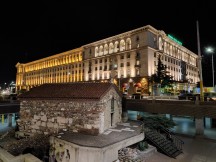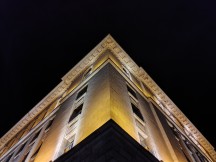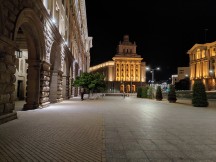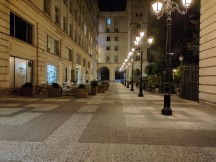 ROG Phone II 12MP low-light samples, Night Mode
Ultrawide photos get a nice little boost from Night mode as well. Generally speaking, the ultrawide has an understandably harder time coping with low-light environments.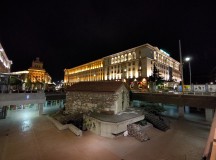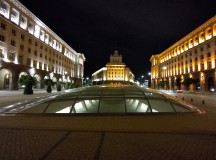 ROG Phone II ultrawide low-light samples, HDR Auto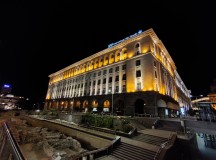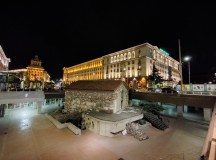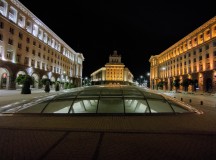 ROG Phone II ultrawide low-light samples, Night Mode
Selfies are probably the only area where the ROG Phone II is not extremely similar in performance to the Zenfone 6. The gaming behemoth lacks a fancy rotating camera assembly so it has to make do with a dedicated 24MP, f/2.2, 0.9µm front-facing snapper.
It does a solid job and holds its own. Detail is good, so are colors and sharpness. The focus distance feels pretty well measured at an average arm length and the focus depth is sufficient. A good thing too, since you really don't want to be holding out the 240gram phone or re-adjusting it for focus more than what is absolutely necessary.
Portrait mode works on selfies as well. Naturally, the algorithm has a tougher time on this side due to the lack of a second camera or even autofocus, so the results are rather mediocre.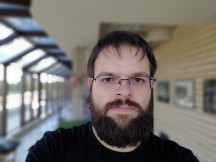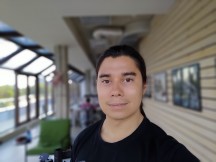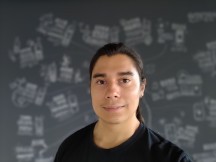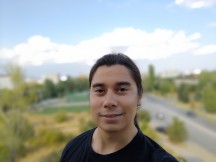 ROG Phone II selfie portrait samples
Beauty mode shots are barely usable, but they do have a very different target audience.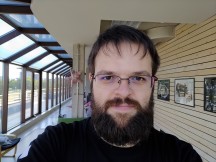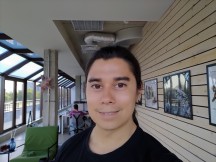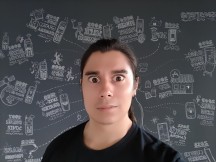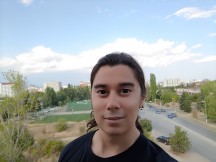 ROG Phone II selfie beauty mode
To Asus' credit, it's a very versatile mode filled to the brim with beautifying features. Most of these, however, can go to some extreme "Sims character creator" values, making it rather easy to go overboard with the effect. No real hard though, since there is some comedic value to be had from playing around.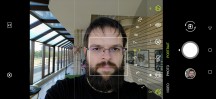 ROG Phone II beauty mode option
Once you're done with the real world samples, head over to our Photo compare tool to see how the ROG Phone II stacks up against the competition.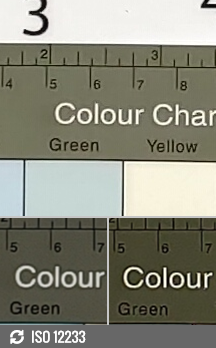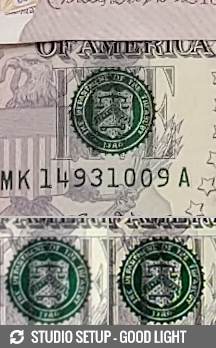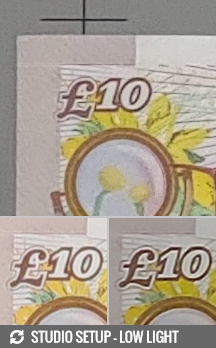 Asus ROG Phone II against the Xiaomi Black Shark 2 and the ZTE nubia Red Magic 3 in our Photo compare tool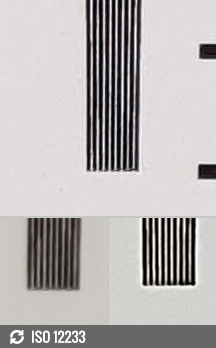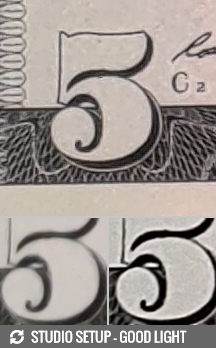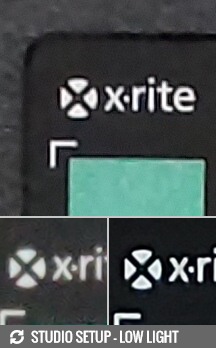 48MP: Asus ROG Phone II against the OnePlus 7 Pro and the ZTE nubia Red Magic 3 in our Photo compare tool
Video recording
Another bit naturally borrowed straight from the Zenfone 6. And frankly, we're not complaining one bit, since we are looking at an impressively capable and versatile video setup. The ROG Phone II records video up to 2160p at 60fps and it supports electronic stabilization all the way up to that mode, unlike most current phones which can only stabilize 2160p/30fps footage. The stabilization can be turned off too if you're supporting the phone otherwise, giving you the native FoV instead of the resulting crop from the stabilization. EIS even works for the ultrawide camera. Although that one can't do 60 fps. You can also choose between the H.264 and H.265 codecs.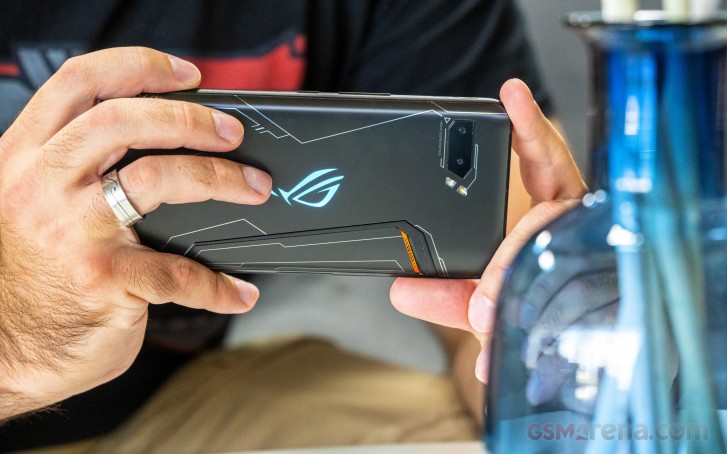 We shot in H.264 exclusively for the least possible compression and max compatibility, and the 4K60 is treated to a 75Mbps bit rate, 4K30 gets 42Mbps, while 1080p is encoded at 30Mbps and 20Mbps for 60fps and 30fps respectively. Audio is always recorded in stereo at 192kbps.
Video quality is excellent across the board. Asus definitely went for what we would call more laid-back processing. Colors are a bit more subdued and no aggressive sharpening is taking place. We did notice the odd over-exposed patch in broad daylight, but that is to be expected. Detail is excellent. Overall, an awesome experience.
The drop down in resolution still makes for perfectly usable videos and an impressive amount of detail. 1080p/30fps looks sharper than 60fps here, so make sure you stay on the right side of this trade off, depending on your needs.
The ultra wide camera can't do 4K60, but its 4K30 footage is solid. It's a bit noisy and just a bit soft, yes, but if you're pixel-peeping your ultra wide videos, you're missing the big picture. Interestingly enough, Asus appears to have gone with a slightly "punchier" color profile for the ultrawide.
One again, even at FullHD resolution videos captured with the ultrawide camera remain impressively detailed and perfectly usable.
Excellent marks for video all around so far. So on to the last bit of the offering then and EIS. EIS all the way to 4K 60fps does sound awfully suspicious and we would have definitely been more sceptical of it were it not for the Zenfone 6 where Asus clearly managed to pull it off. The same impressive EIS algorithm is carried over to the ROG Phone II as well.
And yes, it works on the ultrawide as well and is just impressive all around.
Here's a glimpse of how the ROG Phone II compares to rivals in our Video compare tool. Head over there for the complete picture.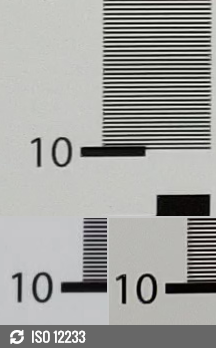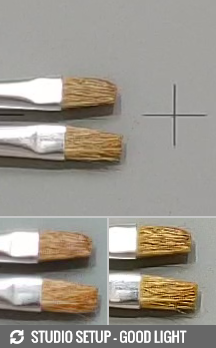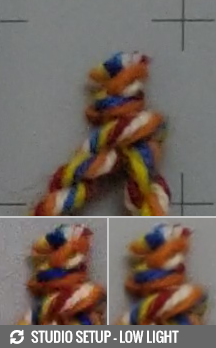 4K: Asus ROG Phone II against the Xiaomi Black Shark 2 and the ZTE nubia Red Magic 3 in our Video compare tool