It's finally happening! Four months after its announcement, the Asus ROG Phone is finally confirmed to arrive to the UK just days after it went for pre-order in Italy.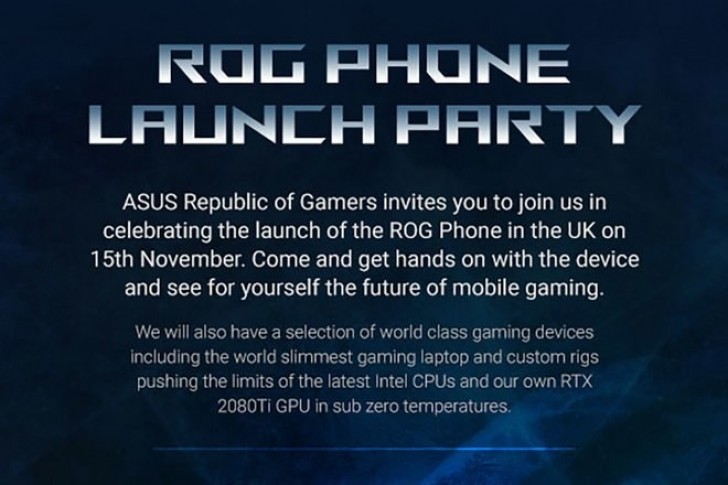 The company sent out invites for a November 15 event, which will mark the start of sales. The phone will be showcased side by side with Asus' ultra-thin ROG Zephyrus M laptop and overclocked RTX 2080 Ti GPU from Asus' Strix-series of gaming hardware.
As of now, the actual release date and pricing are yet unknown but according to recent rumors, we could expect a price tag of around £900.
S
The preorders start tomorrow friday 15th in the uk for the asus rog phone from asus uk direct, preorders get £100 discount for a limited time only, after discount the price is £699 for the 128gb version.
S
I really hope you are joking man. I have bought my ROG phone 1 week ago in Taipei City Taiwan. And some tech freaks got it for sure 2 months earlier than I did. This phone really rocks
u
guys.. u know.. the phone is not out yet.. at the moment is like seeing a movie trailer.. and you think "ohh awesome movie cant wait to see it.. " and once you see it ure like "mehhh not as great as expected." .. same with this phone.. the phone is...