The Asus Zenfone 2 range was officially launched in China less than a fortnight ago, Europe followed closely, and the Indian market is scheduled for an April 13 release. With such global expansion and given the high popularity of the range it comes as no surprise that the company is now aiming at a whopping 30 million units sold throughout 2015.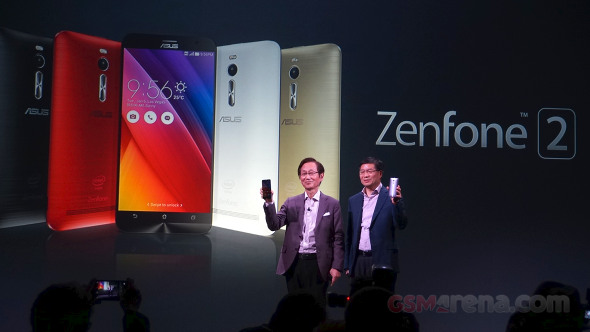 The ambitious figure was revealed by Asustek chairman Jonney Shih himself in Chinese media. The Chinese market is key in reaching the company's goal, with 10 million projected smartphone sales there alone. It's however only a small chip of a market so vast - China witnessed the shipment of 389 million smartphones last year.
The company had more modest expectations in February when a 17M target was quoted, which then climbed to 25M towards the smartphones' launch in Taiwan in the beginning of March. That said, you should be impressed to learn that in the entire first quarter of 2014 Asus sold a grand total of 10,000 smartphones. The number exploded to 1.5 million in Q4 though, so the 30 million mark may not be that elusive.
?
I am wait for this mobile
?
Grabbed a 2gb version yesterday. Awesome phone so far, the only thing that is not working is candy crush.
D
This stupid Zen 2 has only supports 2G on the SIM 2 slot.