Full throttle
ASUS Transformer Pad TF701T review: Full throttle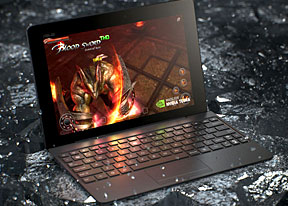 Introduction
From the makers of the Nexus 7, which pretty much got Android back in the tablet game, a convertible 10.1" slate is ready to step out of the living room and shake off the stay-at-home, only-good-for-media-consumption image of ten-inchers.
Fourth generation into it, the Transformer Pad lineup aims to offer a solution for both home and office. ASUS is unafraid to see Android as an environment where actual work can be done, and challenge the likes of the Microsoft Surface and the Lumia 2520.





Asus Transformer Pad TF701T official photos
Meet the ASUS Transformer Pad TF701T, the Android tablet that's not afraid to take anything you throw at it. Don't be afraid to come closer, it won't bite. But make no mistake about it, the Transformer Pad is one tough tablet and we're not just saying that because of its aluminum build.
See what we're on about.
Key features
10.1" LED-backlit IGZO Super IPS LCD capacitive touchscreen with a resolution of 2560 x 1600 pixels, 16M colors, 300ppi pixel density
Android 4.2.2 Jelly Bean out of the box
1.9 GHz quad-core Cortex-A15 CPU, 72-core ULP GeForce GPU, 2GB of RAM, Nvidia Tegra 4 T40X chipset
Docking station with a full QWERTY keyboard, 4170 mAh battery
5 MP autofocus camera with face detection, f/2.4 aperture; 1080p video recording @ 30fps
1.2MP front-facing camera
32/64GB internal storage, microSD card slot in tablet; full-size SDXC in dock
Dual-band Wi-Fi 802.11 a/b/g/n support
GPS with A-GPS connectivity
Bluetooth v3.0
microUSB port with USB host, charging
Accelerometer, gyroscope and proximity sensor
Standard 3.5 mm audio jack
Built-in stereo speakers
7,820 mAh battery
Thin and light construction; solid build quality
Dimensions: 263 x 180.8 x 8.9mm, 585g
Dock dimensions: 263 x 180.8 x 7mm, 570g
Main disadvantages
No 3G, LTE
Mobile dock feels a bit flimsy
Bigger and heavier than its rivals
Proprietary 32-pin connector
Disappointing audio quality
Mouthwatering specs and premium build quality are just a part of the story. Remember, this is a Transformer, so its mobile dock is a major element of the experience. Happily, ASUS have paid due attention to this part of the equation. It does not have the aluminum finish of the actual tablet, but we don't mind as it certainly helps keep both weight and price in check.
ASUS has partnered with Sharp to catch up with Samsung and Apple and put forward a high-resolution display of its own. The 2560 x 1600 IPS screen of the Transformer Pad is going after the Samsung Note 10.1 2014 edition and the Apple iPad 4.
With the Tegra 4 chipset featuring a quad-core Cortex-A15 CPU, the Transformer Pad has the processing power and future-proofing covered. The latest and greatest from Nvidia is eager to make up for lost time and this latest Transformer is its perfect playground.





ASUS Transformer Pad TF701T live photos
There's more than meets the eye with the ASUS Transformer Pad and we've yet to delve into what this slate is really capable of. Not before a proper warm-up though - follow us on our usual hardware tour.
Best display available, based on density, color reproduction in almost 180° angles. Add to it keyboard and u got 12000mAh, 2 sd slots, mousepad, usb. Also no buttons in the front panel and on sides too(they are behind curved edge and activated by...
k
I bought my My asus transformer prime 201 last july 2012 and after 10 months it has touch screen problem on left and right side hasn't fixed yet by asus team for firmware update.My tablet did not event get a scratch. It just happened .i search all ov...
?
Can anyone answer me a question i have been wondering about getting a tablet for a little while now and was just wondering if you can download games that are for pc and play them on a tablet?