Although the official launch of the Padfone 2 will take place later today in Milan, ASUS has already gone ahead and showcased the device(s) in Taiwan.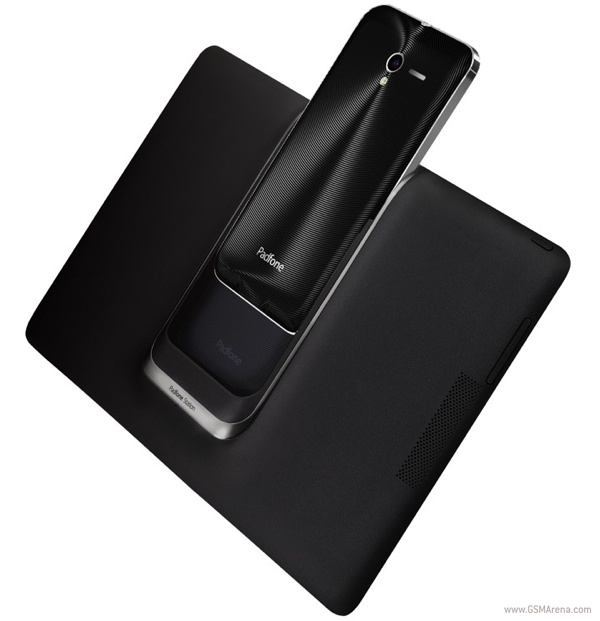 The new Padfone 2 has a 4.7-inch, 720p Super IPS+ display, Qualcomm APQ8064 quad-core processor, 2GB RAM, 13 megapixel camera with f/2.4 BSI sensor and 1080p30 or 720p60 video recording, NFC and a fixed 2,140mAh battery. The device runs on Android 4.0 Ice Cream Sandwich but a Jelly Bean update is promised in the near future.
On the tablet side, you get a 10.1-inch IPS HD display with a built-in internal battery that has gone down in size from 6,600mAh on the previous model to 5,000mAh on the new model. Because of this, the Padfone 2 weighs 649g with the phone docked in, compared to the 854g of the previous model.
The Padfone 2 will go on sale next week in Taiwan, with prices starting from NT$17,990 for the 16GB model to NT$21,901 for the 64GB model, which includes just the phone. The tablet bundle will cost you back NT$6,000 extra over each model's price. We will have more details once the device gets a proper launch.
D
Apart 4m d battery, pretty top range specs! 13 mp cams r now becoming d trend as is 2 GB RAM! Cool, but jst wish 3000 mAh + batteries wud also become d trend as set by Motorola Droids!
c
the "super" part just means the screen is closer to the touch screen overlay, meaning you get better image qaulity
D
nice phone but i hate their gimmicks, sucks
ADVERTISEMENTS