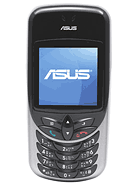 J
As a low-end MMS phone, this is ok in terms of cost and warranty coverage in the Philippines, if purchased from Wellcom (1 yr warranty. good enough for basis talk and text functions, and low-res MMS messages. Durability-wise, i've dropped mine several times, even on parquet and carpeted concrete - and it still works. However, downsides are file sharing - next to impossible, as no USB, no IR, no bluetooth. so it's impossible to add to the games/tones, unless you use the composer feature. Also, texting can be difficult due to the VERY small size of the keys, and keypad sensitivity can be beaten by older phones, so no 'no-look' or speedtexting, as you can't rely on the number of keypresses actually registering. As previously mentioned, battery life is approx 2 - 3 days on standby mode. Finally, contrary to specs listed here, no stopwatch and no video capacity. Overall, ok for basic functionality: SMS, MMS, calls, camera, basic WAP. Planning to upgrade to a more high-end phone, but you could do worse than this for a backup phone.
M
I bought a mobile set "Asus V55" one year ago from Malyasia. I live in Bangladesh. My mobile is can't work properly now. such as no phone no. can save into set, can't see the misscall,receive call, dialed call, time is not set.but i can call to other and can receive from others. I have no data cable. i mean it is a software problem. now how can i repair , get and install software. I already show the set to some service centre, but they said, "We have no data cable and software". please send me solution. Regards, Munna.
A
This phone's cute & very small- even smaller than the Nokia 8210 (remember this phone?)
Yes, its marketed in the Philippines as the Injoy CO1. The only drawback against this phone is its really poor battery life- it only lasts two days, and if you use it heavily, only a day.

Spare batteries are hard to find.
c
People of the Philippines, this is the same phone marketed by TID company and sold at Wellcom stores as KINGCOM CO1.Cute fon, GPRS class 10 but when I used the WAP, it is very slow.
r
in my opinion this is a phone with personality..
but i don't think it's usefull
G
And u will be the only person wich bought that phone. Next time.....try Nokia and u will find a lot of pearsons to talk to about it. :))
b
hmmmm... looks the same with the kingcom units sold in the Philippines.
Total of 10 user reviews and opinions for Asus V55.