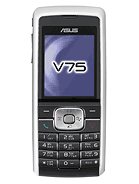 i
ICEBURG..______

yah it can receive a video call from other phone that has a dual cam....

and yes i tried it...

no set-up in the settings....
I
sir ian,

really this phone can receive photo call from other cp, have you ever tried it using this function.

do we need to set the setting of the pone to function this features?


i
it can receive a video call from other phone that has a dual cam...

really great...!

b
as site said the v75 asus have flash on camera but they don't have..
r
im planning to get this phone as it is quite cheap compared to other brands wuth the same price... i even think that it is better than k750i. the questions is...is this phone for real?!? i heard that one of the asus phone (j206, the one that looks like the ipod) was pulled out to some software flaw... please give advice...i want the best value for my money..thanks


m
how many messages it can store?does it have caller identification just like SE?which is better v75 or v80? please help me.thanks
y
I love this phone! I can live without the bluetooth and infra-red. I always use the mp3 player and radio. I even bought a mini-jack converter so I can connect my phone to an external speaker. I also load this phone up with downloaded episodes of Heroes and Lost! Hehehe... Keeps me awake during the long commutes!

However, my only comment is with the video recorder... when you record video's, the sound and picture does not sync at the later part... around after 30-60 seconds!
f
this phone is very nice but how come they dont even put some bluetooth or infrared.. thats the things missing to this phone.
P
just bought this phone a month ago....having no bluetooth and infrared is the only setback
camera and video playing are one of the best in the market. so if you're fond of sharing files with other phones, never buy an asus phone
?
All in all a pretty nice phone that seems to have all what you really need in a phone..
?
Great Multimedia Phone! Have many features! Its a Handy phone, 1.3MegaPixels Smooth Real Time Camera with 16x Zoom, 260,000 Super Clear Display...Smooth Unlimited Video Playing & Recording...Voice Recorder, MP3 Player, Photo Editor,32MB Built-in memory,1GB miniSD memory expansion slot. Stereo Boom Box 17phi Speakers with FM Radio. It's a Best Buy for a High Quality warranted multimedia phone. Sophisticated design with High Quality Features & Extra miler performance..
Total of 51 user reviews and opinions for Asus V75.