It's a well known fact that Asus loves announcing new devices during Computex, the expo held each summer in Taipei, Taiwan. And this year will be no different. In fact, we should expect a barrage of Zen-branded products from the Taiwanese company to be showcased at this year's show, which takes place from May 31 to June 4.
But before that, on May 30, Asus will hold a big event during which it's going to make its newest devices official. This has been made clear by a big countdown timer that's already very visible on Asus' official website.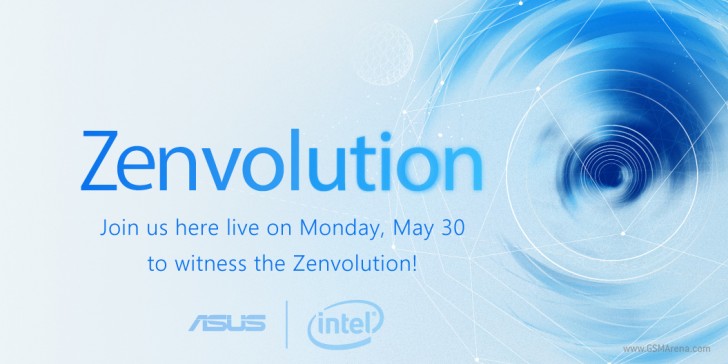 Asus is expected to make the ZenFone 3 series official at this event, and if the story of the ZenFone 2 repeats itself then we should see a whole lot of different models under that same moniker. Also plausible are launches of ZenPad-branded tablets, ZenBook laptops, and perhaps a new ZenWatch wearable to top things off. And as VR is the new hot thing in the tech world, maybe Asus will show some kind of ZenVR contraption too.
The Intel branding on the countdown page suggests we're going to see plenty of Intel-powered things on that occasion. That said, it remains to be seen if only the laptops will get Intel inside, or some phone and tablet models too.
According to past leaks, at least one ZenFone 3 handset will have a fingerprint scanner. Android 6.0 Marshmallow should be powering all iterations, of course. In terms of materials used, we'll see both the glass sandwich with a metal frame in between, but also a full metal SKU.
That is depend on the region I assume. Since nearly all zenfone user I know are satisfied using it (around 8 of 10, started from 4, 5, 6 era to 2 era). They are ranged from first time users, switching users (from other Android devices), and repeat or...
D
Because ASUS marketed it as an affordable flagship and it managed to lure those 1st-time buyers. However, the feedback is negative 5 out of 10 people from what I observed. As mid-top range phone become more competitive nowadays, I believe people...
D
It's almost sure it'll have another intel chipset.
ADVERTISEMENT