Asus unveiled the Zenfone 2 earlier this year and several additional versions after that, which caused some confusion about pricing. An Asus Zenfone 2 would have 4GB RAM and a Zenfone 2 would cost $200, just not the same device of course.
Asus held an event in Taiwan for the release of the phones, which helps clear up some things.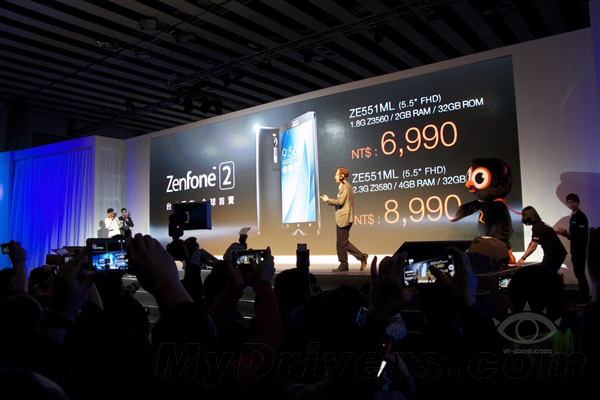 Here it goes. The top model, ZE551ML, has a 5.5" 1080p screen, 4GB of RAM, 2.3GHz quad-core Intel processor and 32GB of built-in storage and will go for NTD 8,990, the equivalent of $285.
Dropping to 2GB of RAM and 1.8GHz processor reduces the price tag to NTD 6,990, $220. This one is also called ZE551ML, to make things more confusing.
The ZE550ML is further down the price ladder with a 5.5" 720p screen. It goes for NTD 5,990 ($190) and has a the same 1.8GHz processor with 2GB of RAM but less storage, 16GB.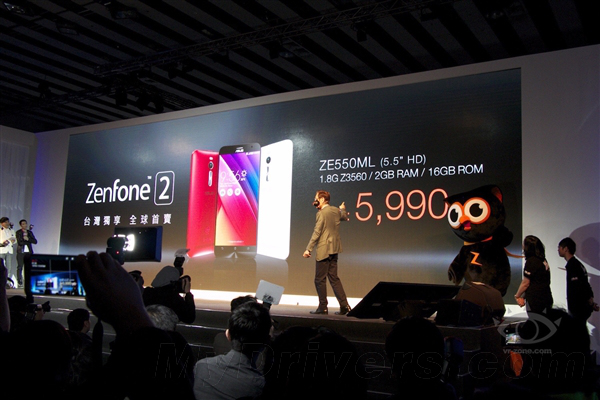 The current lowest rung, the ZE500CL, is a smaller, 5" phone with a 720p display, 1.6GHz processor with 2GB of RAM. This one is NTD 4,990 or $160
All of these devices are called "Asus Zenfone 2" so be mindful of the exact model number and double check the specs to make sure you're getting the one you really want. We really wish Asus would come up with a sane naming scheme, right now it feels like its entire product range is called "Zenfone 2".
J
How much asus zenphone 2 in taiwan
s
nice mobile ..... I like this mobiles all features.... great yr....I m waiting for this phone....
h
I want that sexy phone...... With 4 gb ram Can u pleass tell me in which online mart it will be available......
ADVERTISEMENTS