A balancing act
Asus Zenfone 2 review: A balancing act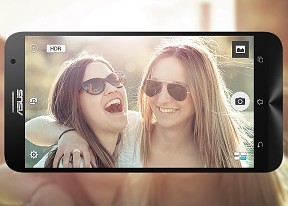 13MP camera
The Asus Zenfone 2 ZE551ML comes equipped with a 13MP main camera with a native 4:3 ratio, capable of producing shots up to 4,096 x 3,072 pixels in resolution. It sits behind a reasonably fast f/2.0 lens, and is aided by a dual-tone dual-LED flash for low-light shooting.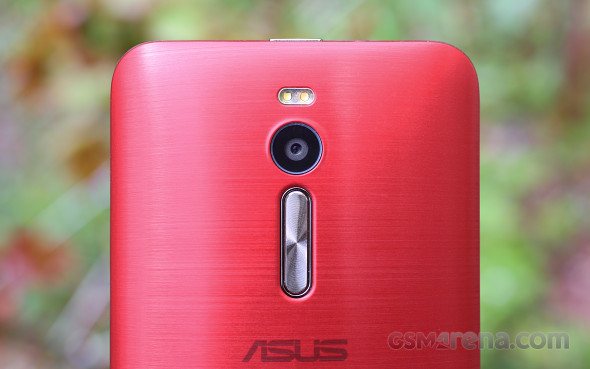 The app interface is combined, offering a screen shutter release button and a video record button side by side. The volume rocker can be set either as zoom control, or shutter release. The latter works great for both the rear and front cameras when held in portrait orientation, but is awkward in landscape.
An array of shooting modes are available on top of the Auto Mode, including Night, Panorama and HDR. A selfie mode helps utilize the main camera for the purpose, acknowledging that the front camera is to be used for video calls only. Depth of field takes two shots and combines them in one image for a closeup with a blurred background.
The Settings menu offers control over white balance, ISO, exposure compensation, the lot. The list is scrollable through still, video and general options with tabs for quick access. You also have a dedicated flash settings button.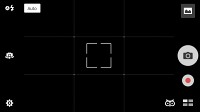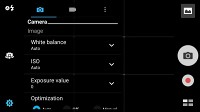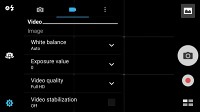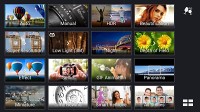 Zenfone 2 camera app interface
Zenfone 2 camera update
Some time after this review was originally published, Asus released a number of firmware updates, fixing a multitude of issues, among them the camera output quality. The changelog on the company's website states that the camera quality update took place in the V2.15.40.10 firmware version. We updated our test unit to that version but more releases kept coming and eventually brought it to V2.17.40.12. We reshot our usual test scenes with that firmware installed and the results are shown below.
The output is markedly different from the original, and Asus is not going the wrong way. For starters there's a very clear distinction between the images produced with the Optimization feature set to Auto and those shot with no optimization - something you'd be hard pressed to tell before.
Exposure is consistent across both modes, though the images do tend to be a bit dark and underexposed in the normal mode. Colors are also largely unaffected by switching the feature from off to auto.
Where the real difference lies is in the handling of sharpness and contrast. With Optimization Off, the Zenfone 2 creates rather soft images which would lend well to post processing. The detail is there, it's just not presented in the form most people are used to seeing it.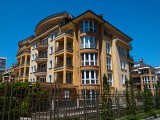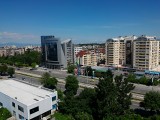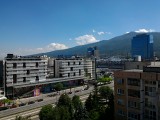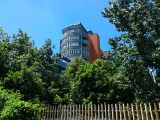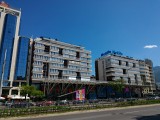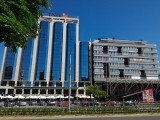 Asus Zenfone 2 camera samples shot with V2.17.40.12 firmware, Optimization set to Off
Switch the optimization to Auto , and the smartphone pumps up the sharpness and the contrast. The images get a more widely-appealing look with easier to perceive detail. Uniformly colored areas now have a bit coarser grain, though.
Even so, the Auto optimization in this latest firmware is nowhere near the exaggerated smears of the original output, and leaves you with usable photos which don't have that oil painting effect like we had before.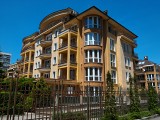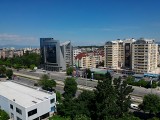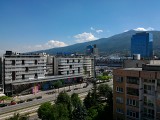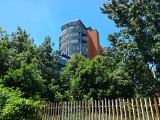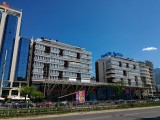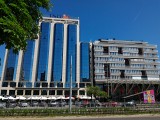 Asus Zenfone 2 camera samples shot with V2.17.40.12 firmware, Optimization set to Auto
The photo compare tool below can give you an idea how the Zenfone 2 stacks up against the competition.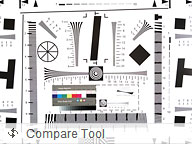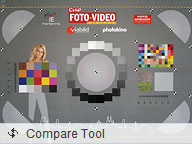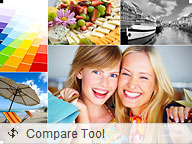 Asus Zenfone 2 ZE551ML in our photo compare tool
Overall, it's an excellent effort from Asus and we're glad to see their products and user experience evolve after you've already handed out the cash.
Original review text and samples
Image quality left us wanting. On one hand, when viewed to fit the screen, photos show pleasant colors and accurate exposure. White balance is also spot-on, and dynamic range is decent.
Zoom in to pixel level though, and things go south real quick. Images exhibit a very pronounced watercolor character, with detail smeared by broad brushstrokes. The image corners have a very pronounced softness too.
There's little detail in demanding subjects like the railing of the building across the street in the fifth sample, for example. Where other cameras resolve the separate vertical bars, the Zenfone 2 irons them out into a semi-transparent patch. Meanwhile areas of uniform color are rendered into a noisy mess.
All of the images were shot in full auto mode, meaning that Asus' Optimization feature was on and in Auto mode. After we reviewed the output, we did reshoot some of the photos with the setting turned off, to see if it will improve image quality. Aside from a minor difference in sharpening it has little to no effect on the resulting images.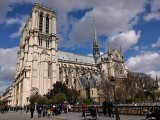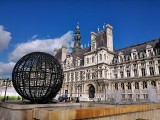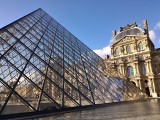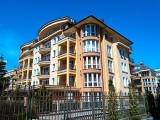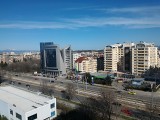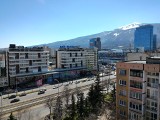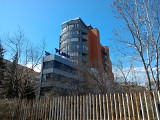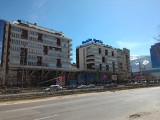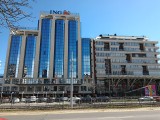 Asus Zenfone 2 ZE551ML camera samples
There's an HDR mode on the Zenfone 2 and it does an okay job of bringing out detail from the shadow areas. It does tend to brighten up the entire image though and the colors in the sky get a slight shift in hue.
The panorama mode on the Zenfone 2 does a decent job and produces images with even exposure and accurate stitching. They don't hold up well to pixel-level scrutiny though and are noticeably soft despite the vertical resolution of about 1,800pixels, when shot in portrait.


Panorama sample shot in portrat with the Zenfone 2
The Zenfone 2 is capable of acquiring focus from very close distances and that results in some very nice macro shots, with plenty of detail.
The front camera is a 5MP unit which outputs photos up to 2,560 x 1,920 pixels. It won't impress you with exceptional quality, but does an adequate job for social media selfies.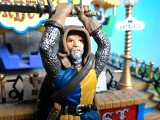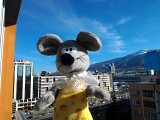 Macro sample • Front camera sample
1080p video looks like upscaled 480p
The Zenfone 2 shoots videos up to 1080p@30fps, a standard-issue mode. There's no 2160p mode. The 1080p videos have a bitrate of 15Mbps and the audio is recorded in stereo at 192Kbps.
The output quality is nothing like you'd expect from a 1080p video and the level of detail is more or less comparable to 480p. The camera adjusts exposure at the slightest change of scenery and the resulting videos come out a bit choppy. Colors are good, but dynamic range is rather limited.
You can also download an unedited 1080p video sample, straight out of the Zenfone 2's camera (00:14min, 26.3MB).
Additionally, you can head on to our video compare tool to check out how the Zenfone 2 compares to the other offerings on the market.