Camera
The ZenFone 3 has a 16 megapixel Sony IMX298 sensor with deep trench isolation, a six element lens with f/2.0 aperture, laser and phase detection autofocus, a color spectrum sensor and 4-axis optical image stabilization. There is also EIS for video. Speaking of which, the camera is able to capture 4K video.
The camera software is well designed. On the left side are shortcuts to the flash, front camera, HDR mode, and settings. On the right are the shutter and record button and a quick switch to the manual mode. There is also a mode selection button that shows all the camera modes.
There are quite a few modes here - twenty to be exact. Some of these include a Super Resolution mode that takes multiple images and stitches them into an upscaled 65-megapixel image, a depth of field mode, panorama, miniature (tilt-shift), time lapse, slow motion, and beautification.
There is also a selfie mode that automatically takes a picture from the back camera when it detects faces and a Smart Remove mode that removes moving objects by taking multiple shots. There also seem to be two of some things; for example, there are two HDR modes and two different night modes.
Some of these modes are useful, but you are most likely to limit yourself to the auto and manual mode. The manual mode lets you adjust the white balance, exposure compensation, ISO (50-3200), shutter speed (1/50000 to 32s), and manual focus. Unfortunately, you don't get focus peaking, but there are a horizon leveling aid and even a histogram, making this one of the more sophisticated manual modes on a smartphone. There is no RAW support, however.
The image quality from the rear camera is quite good. Images taken in daylight have good amount of detail with a negligible amount of noise. The colors and contrast are ever so slightly bumped up but remain pleasant and close to accurate.
The dynamic range isn't phenomenal, but the HDR mode does help a bit. Unfortunately, there are two HDR modes, and only the one found in the mode selector is the good one, whereas the one that is next to the viewfinder produces blurry, upscaled images with only slightly improved dynamic range.
In low light, the camera does well once again. If things start getting too dim, there are once again two low-light modes to deal with. There's one called Night mode that combines multiple images in an attempt to reduce noise and produces decent results.
Then there is one called just Low Light mode (and the one the camera will suggest when in low light situations), which produces much brighter images even in near pitch darkness but at the cost of resolution (4 megapixels) and for some reason, crops the aspect ratio to 16:9.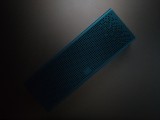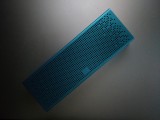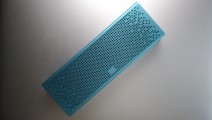 Auto • Night Mode • Low light mode
The camera utilizes its 4-axis OIS for stabilizing the lens, allowing the camera to use, according to Asus, up to four times slower shutter speed (a 4-stop advantage for you photogs out there) for brighter low light images. The low light images we took were practically blur-free, which is a testament to the usefulness of the system.
The triple autofocus system, on the other hand, is a bit of a scattershot. At a distance, the system works perfectly, and the camera focuses quickly even at macro if there is plenty of light. However, things quickly get blurry in low light, which shouldn't be the case as the laser autofocus system does not rely on ambient light to work and should do a good job even in pitch darkness.
Flash photos, in particular, are completely out of focus nearly 100% of the time, as the camera simply refuses to focus in the darkness and doesn't even attempt to use a pre-flash burst to aid in focusing before taking the shot.
Images taken with the flash on also come out looking overexposed at times, as along with focusing the camera also doesn't seem to be doing metering before taking the shot. The execution here is so poor and at the same time so incredibly easy to fix that we'll attribute this behavior to the bug section, which Asus will, hopefully, fix down the road via a software update.
Video recording
The phone can also record up to 4K UHD at 30fps, and the quality is once again quite impressive. The limited dynamic range is evident with videos just like with photos, and there is no HDR mode for video.
Additionally, you can also record in 1080p at up to 60fps, which you can use as it is or slow it down in a video editor to get reasonably high quality 2x slow motion video. There is also a built-in slow motion mode that records in 720p at 120fps.
Here's a 1080p@30fps video sample, which we've uploaded to YouTube. Unfortunately, we don't have a 4K video sample to show you as our review unit was collected by Asus earlier than expected.
Unlike still images, the video recording strangely does not benefit from the OIS. Instead, you get the optional EIS, which only works up to 1080p 30fps. It also crops the video although weirdly enough, the viewfinder does not show this while you are shooting and only after you record the video do you see the cropped footage. It makes framing the shot difficult as you have no idea exactly how much is going to get cropped out of the final video.
Overall, the Asus Zenfone 3 has a nicely capable camera, which we enjoyed using despite the fact that it comes with some quirky software decisions and inexplicable performance hiccups in low-light scenarios.