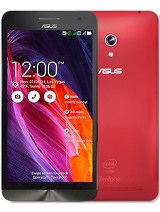 a
The price is reasonable for the features that the phone has, any other phone like Samsung costs much more than this with the same features. Looks classy and a good brand
A
AnonD-268646, 03 Apr 2015There is also a 16Gb Rom version of the A501CG. I am using the Blue A501CG, 1.6Ghz Intel Atom,... moreWhat was price u have bought it ??
k
i am using this phone at one weak. all futures were good perfomance.but i had feel one problem,that is few time useing phone,phone was heat.so this mobile was heating problem included.
m
I am waiting for an upgrade from 4.4.2 to 5.*.* version of OS and believe that the battery will keep better. But now I am happy having on my hands this phone and I can say that it has all what we need it one - the perfect performance, the big memory, the hudge capacity and does very nice looking photos and videos.
Total of 308 user reviews and opinions for Asus Zenfone 5 A501CG (2015).