And Instagram user, by the name of Marcel Campos recently uploaded a rather interesting shot of a still unannounced Asus handset to his profile. In all likelihood, it's the Zenfone 5 Lite, that frequent leakster Evan Blass described a few hours ago. The overal design and vertical, central camera alignment definitely match, so it is probably the "Lite" variant on display in the photo, rather than the regular Zenfone 5, as pictured in earlier renders.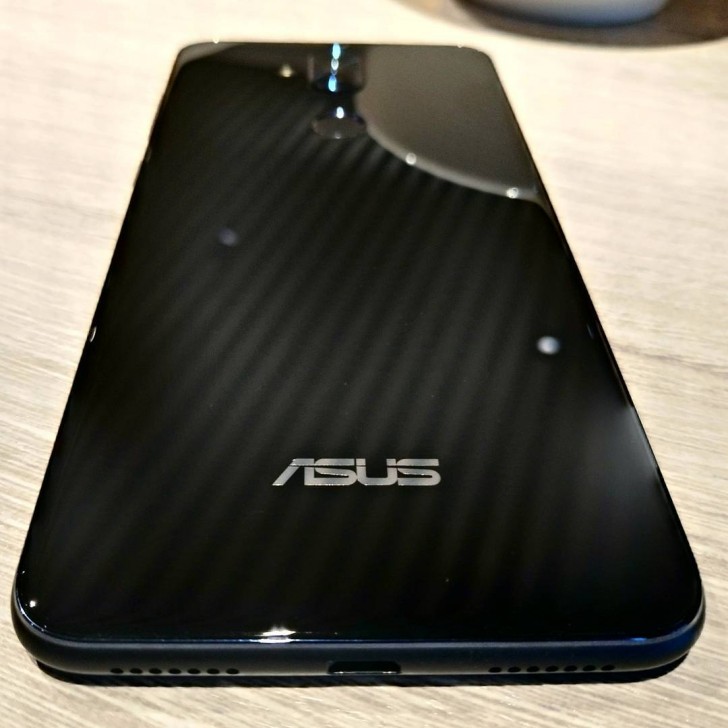 The newly unearthed shot sadly offers little information on the device. If nothing else, the glossy glass back and Asus logo are clearly visible, so is the aforementioned dual camera setup - a new layout for the manufacturer. As for other observations, the rear-mounted fingerprint reader remains in its typical spot and there only seems to be a single camera LED flash. Although it is hard to tell from this angle. A fingerprint reader on the back probably means a lack of capacitive controls and a home button on the front, in favour of on-screen navigation. The frame looks to be metal and the oval shape of the port almost certainly indicates Type-C.
As per Evan's earlier info, the Zenfone 5 Lite will have a new 18:9 display with Full HD+ resolution. The screen's diagonal dimension might be somewhere between 5.7 and 6.0 inches. The number of cameras is said to total 4 - dual 16MP main cameras and dual front-facing 20MP cameras for selfies and portrait camera features like (presumably) beauty mode and artificial bokeh.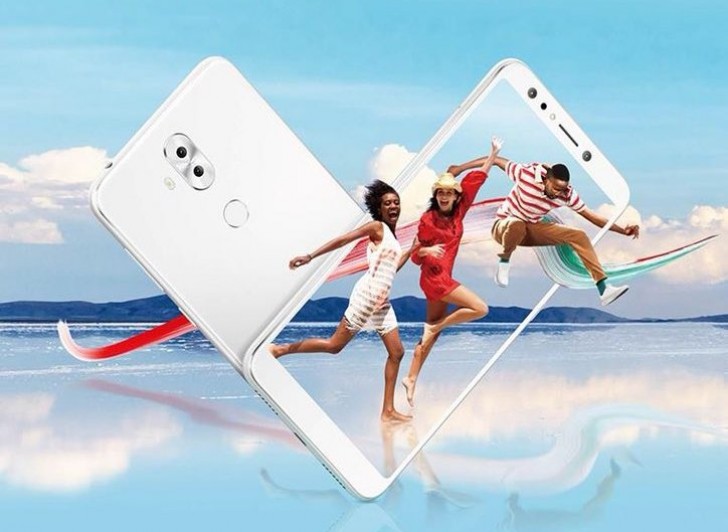 Asus has already scheduled an event for February 25 at MWC 2018 in Barcelona, where the Zenfone 5 Lite will likely be unveiled, alongside the regular Zenfone 5. Rumors also hint of a Zenfone 5 Max variant, equipped with a massive battery. However, we are yet to see any sigh of it in the wild.
The event will take place at 19:30 CET and we will be on location, reporting on any and all announcements.
Thanks for the tip zenfone fan
L
There are some who chuckle at the Zenfone offerings, as I have read in some of the comments. I must add here that until actually using a Zenfone, there is nothing at all to snicker or chuckle at. The Zenfone is one of my biggest and happiest tech sur...
D
The back looks identical to the Honor 6X, which is ugly as hell.
n
not for india lol, if yes then after being stale