Asus Zenfone 6 camera
Since the camera form factor is one of the unique things of this phone, we think the camera app deserves a chapter of its own.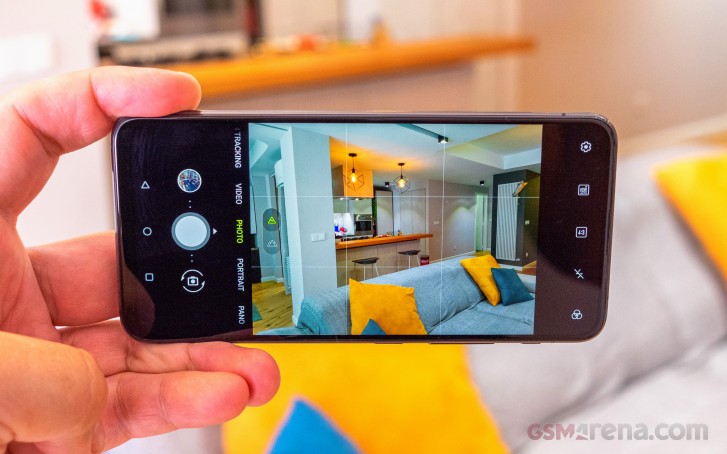 The selfie toggle easily turns into a slider, which is used to finely control the position of the motor, which drives the camera. So instead of having only a starting position as a back-facing main cam and an end position as a selfie cam, the camera can be stopped midway to shoot from any angle you would like not unlike what Oppo did back in the day with its N3.
So you can switch between back-facing and front-facing positions with just a tap on the screen in the camera app, or you can use the volume keys or the slider in the camera app to angle the camera any way you like.
Best of all, Asus has found a way to control the camera motor from within third-party apps which you are probably already using to take pictures with - think Snapchat, Facebook or Instagram. The way it's done this is by providing a control overlay in the camera UI of these apps.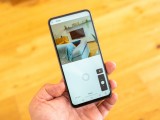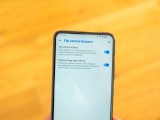 You can fine tune the camera position • Controls accessible in third-party apps
You can move the camera during time-lapses - although it's not very smooth as it's only manual for now.
What you can do automatically is panoramas by letting the camera sweep the scene from the start to end, guaranteing smooth panning.
It can also do motion tracking of selected subjects making sure they are always in the center of the frame while you keep the phone itself still. It can also allow for shooting at some interesting angles.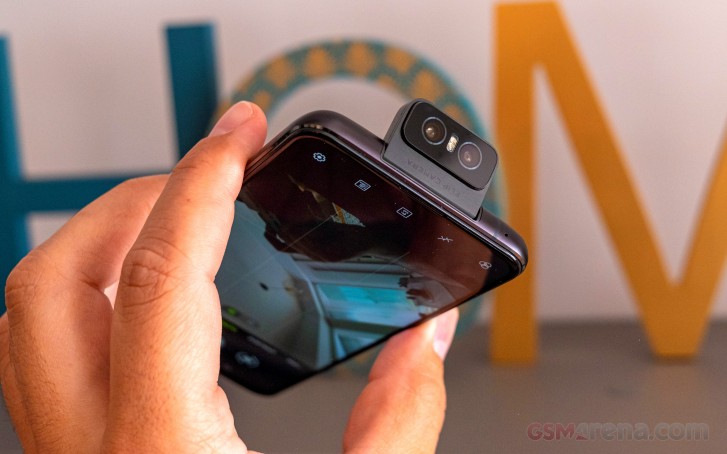 The camera allows you to shoot in the full 48MP resolution but that's not really what the Quad Bayer sensor is about. It may yield marginally better resolved detail if you really have excellent lighthing, but then even that's not guaranteed. In every other case the 12MP output will be better.
There two different HDR modes on this device - AutoHDR is your regular image stacking algorithm designed to capture the wider dynamic range of certain challenging scenes just like on every other phone. Then there is HDR+ Enhanced which does things differently - in fact Asus told us that it's based on the same computational HDR technology that Google is using for the Google Pixel phones.
The result from this camera is a photo, which still looks contrasty enough and has retained the excellent dynamic range but it offers even smoother transition from the darker parts of the image to the highlights - closer to what the human eye sees. It's not easy to put into words, so we will let the photos do the talking.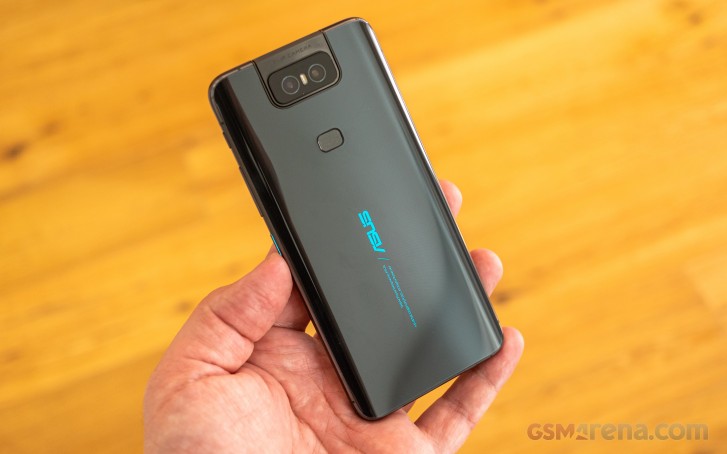 Finally, Asus has an all-new Ultra Night mode. It will not allow you to take pictures in pitch darkness like some of the competitors, but it will serve well as a night-time HDR. By taking numerous low-exposure RAW shots and combining them, it's able to even out the exposure across night scenes by brightening the shadows and restoring the highlights. We definitely enjoy the results we've been getting so far. Unfortunately, the Night mode is not available for the ultra-wide angle camera.
This camera can shoot video at up to 4K@60fps (how's that for a selfie camera, eh?) and all of the footage appears relatively well stabilized. It can shoot video in either H.264 or H.265 codecs. The ultra-wide angle camera can only record 4K@30fps.
And after all this talk, some samples are due. We shot the daylight scenes in both AutoHDR and HDR+ Enhanced and the differences are fairly significant. We'll be analyzing them in more detail in the full review, but in the meantime, here come the samples.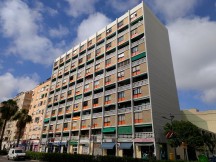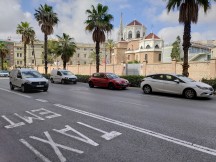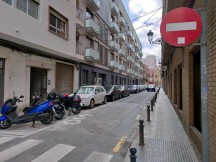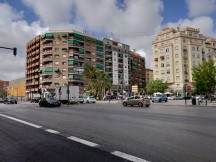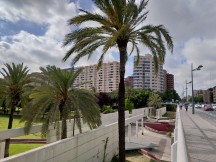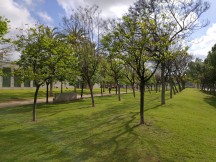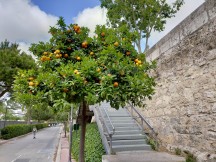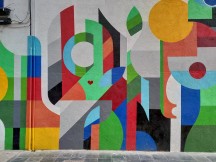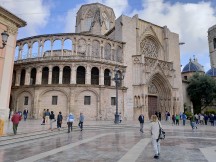 Camera samples, main camera, AutoHDR
And now the same scenes captured with HDR+ Enhanced. It's worth noting that even in bright daylight this mode requires a good 3-4s to capture a photo. While we didn't observe motion blur at initial glance, you should keep in mind that shot-to-shot times will be heavily impacted.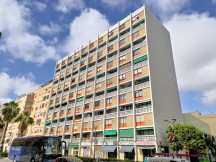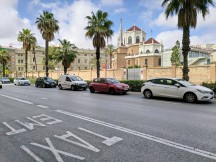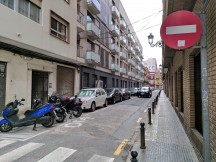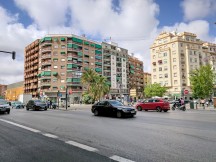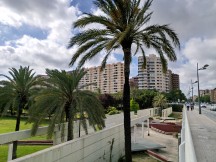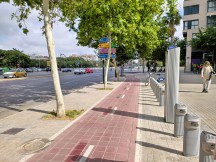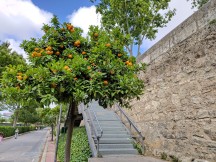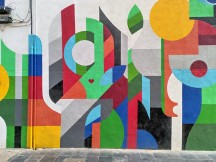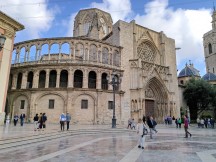 Camera samples, main camera, HDR+ Enhanced
There's also an ultra wide camera on the Zenfone 6, so naturally we took a bunch of samples with that one too.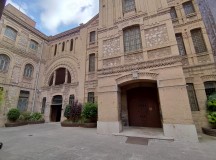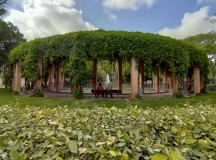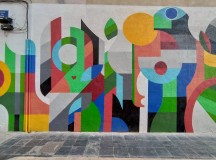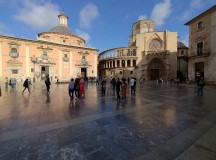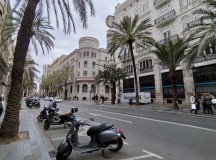 Camera samples, ultra wide camera, AutoHDR
And now some Enhanced HDR+ ultra wides.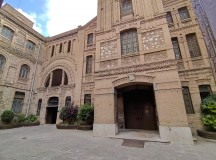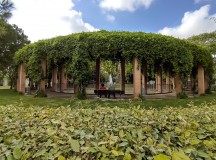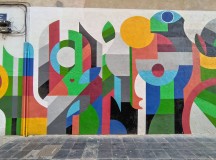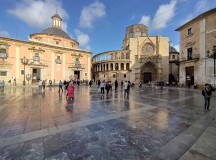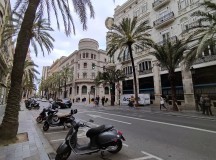 Camera samples, ultra wide camera, HDR+ Enhanced
Strictly speaking, there's no selfie camera on the Zenfone 6, but selfies it does take - just flip that main cam 180 degrees. Here's a few of those.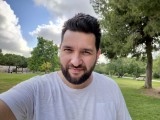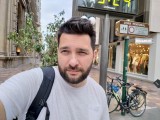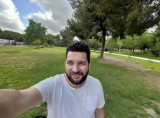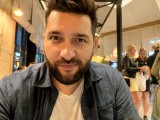 Selfie samples: Main cam • Main cam 8 Ultra wide cam • Main cam, low light