Asus Zenfone 7 and 7 Pro go official with triple flip cam and 90Hz OLED display
The new Asus Zenfone 7 is not a gaming phone, though the Pro version uses the same Snapdragon 865+ chipset as the ROG Phone 3. The Zenfones are all-rounders, they want to be good at everything, though there is a special focus on the camera.
Asus improved the flip-up camera from last year's phone – first by adding a telephoto cam, second by improving the flip-up mechanism itself. It now uses a smaller motor that has more than double the torque. The connection to the main body has been improved and is now rated for 100 flips a day for 5 years straight. Also, once open, it can withstand 35 kg of weight pushing it forward – you really have to lean on it if you want to break it.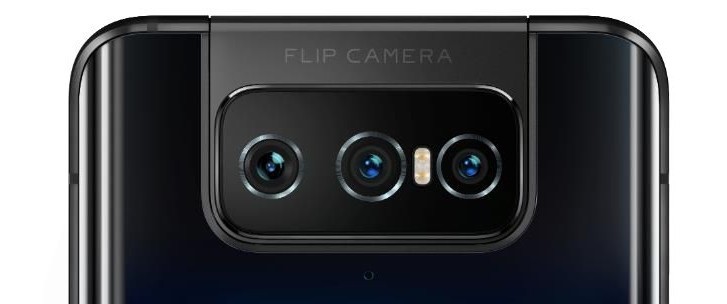 The tele cam has a 80mm lens, which means 3x optical zoom compared the main camera. On the Asus Zenfone 7 Pro, this cam has optical image stabilization, as does the main camera. On the vanilla model, neither cam has OIS.
Speaking of the main camera, it now features a 64MP Sony IMX686 sensor with 2x1 OCL autofocus. It can record 8K videos at 30 fps and do 120 fps slow motion at 4K. There's an HDR video mode as well as improved night mode algorithms.
The 12MP ultrawide-angle camera uses the battle-tested IMX363 sensor. Not only does this camera offer autofocus (which is rare enough for ultra wides), but it's Dual Pixel AF to boot. Also, the sensor is capable of 4K video recording, which is used for the HyperSteady Video mode (the wider FoV allows for much better stabilization without the video looking too cropped in). This camera also doubles as a macro shooter, the AF system can focus at just 4 cm distance.
You can expect stellar selfies from the Zenfone 7 duo in no small part thanks to the large 1/1.72" sensor plus dual LED flash. There are still flagships out there that don't have autofocus on their front cams, never mind the option to record 8K/30 and 4K/120 selfie videos. The ultrawide sensor can be fully utilized for selfies as well.

This year Asus hugely improved the display as well. The Zenfone 7s use a Samsung-made AMOLED panel, 6.67" in size and guarded by Gorilla Glass 6. It has 1080p+ resolution (20:9), a peak brightness of 1,000 nits, DC dimming for flicker-free low-brightness operation, plus Always On mode, 110% DCI-P3 coverage and an accurate color calibration out of the box.
The screen has a 90Hz refresh rate and 200Hz touch sampling rate. Combined with the S865+ chipset on the Pro model, this can a fairly capable gaming phone, if you want it to be. The vanilla model is no slouch either, it's powered by a non-plus Snapdragon 865.
In both cases you get LPDDR5 RAM up to 8 GB (the vanilla starts at 6 GB). Storage is UFS 3.1, 128 GB for the vanilla model and 256 GB for the Pro. Both have triple card slots, two SIMs and a dedicated spot for a microSD. This is a 5G phone, if it wasn't clear from the chipset.
The final major improvement from last year is the 30W fast charging support for the 5,000 mAh battery. 34 minutes of charging gets you from completely drained to 60%. In comparison, the Zenfone 6 (18W charging) needed 57 minutes to accomplish the same.
The phone has the same advanced charging controls as its ROG sibling. You can limit the maximum charge to 80% or 90% and set a charging schedule so it goes slowly during the night, reaching max charge in the morning.
The Zenfone 7 duo is sturdy with a series 6000 aluminum body, sandwiched between two layers of glass. There's GG6 on the front and GG3 on the back – Corning's most scratch-resistant glass, according to Asus. The phones are pretty hefty, however, tipping the scales at 230 g.
Interestingly, despite having an OLED display, the phones have a side-mounted fingerprint reader. Some would say that this is an advantage. Unfortunately, the 3.5 mm headphone jack was axed, but you do get aptX Adaptive support.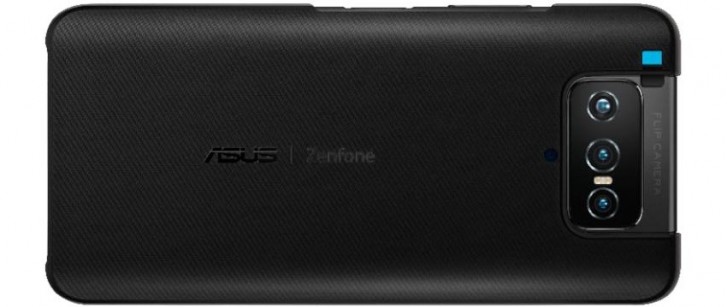 The Asus Active Case serves to protect the phone and its flip up camera. There's a latch that will lock the flip mechanism in place (the phone detects that, so it won't try to open until you release the switch). This case comes in the retail box.
The Asus Zenfone 7 and 7 Pro will be released globally on September 1. The vanilla model costs NT$21,990 in its debut Taiwan market with 6 GB of RAM and 128 GB storage, which equals €635/$750. The Pro is NT$27,990 (€800, $950) for an 8/256 GB unit. Global pricing will be confirmed later next week.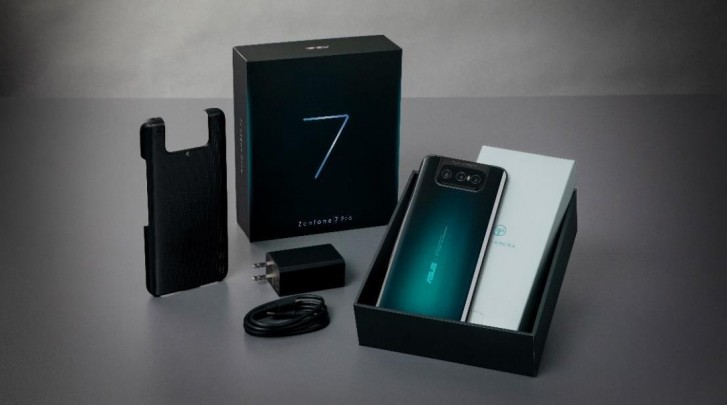 They may not be as cheap as we were hoping (the Zenfone 6 started at €500 last year), but if you want near-stock Android, a high refresh rate AMOLED display, S865(+), a capable camera and fast charging, there really aren't that many options. The Pixels will miss out on the chipset and charging, the OnePlus Pros don't have expandable storage and cost even more.
P
Yeah I totally agree, you make good points... The reason I thought Mini LED might happen is because I had read rumours about it being in the iPad Pro, but that didn't happen in the end, and even if it did, I suppose it wouldn't make as much...
M
As much as I love and prefer LCD over OLED, mini-LED which is LCD technology, may never happen for smartphones. It it technically possible for mobile devices but has no advantages over OLED for manufacturers. Also all phones got rid of the notificati...
?
I will always need 3.5, cable has a much better sound quality and Bluetooth headphones, when they have a microfone, Bluetooth is not capable of using both (speakers and microfone) at the same time at full quality. So yes No 3.5 jack, no buy
ADVERTISEMENTS