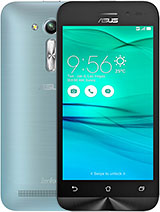 ?
Just got it from globe telecom 1500php cashout, plan 300 for 24months. Battery Efficient, when watching movies consumers 1% every 6minutes, when playing games like temple run 2 consumers 1% every 4minutes.
M
Hi Guys! i'm planning to buy this on july you know how many fingers can the multi touch screen can this phone detect? if its just 2 fingers i'm not buying it...
D
I saw this phone in one store yesterday and tried testing it since i was curious about the new release. its about $85 here in the Philippines but based on my brief experience with the speed and camera of the phone it is capable than other phone at its price range here. The cam is sharp and the display is not bad either. I tested an Acer z320 which is placed beside it and you really see the difference. the front cam is this phone is very sharp compared to the acer. i didnt feel any lag whie using it. In my own opinion for a base price like that(which in our country can be compared to Samsung j1) it would be my choice.
p
this one does not support OTG..
too bad..other than that, well it's a nice hp considering its price..
bought for rm299..lol..
D
AnonD-458877, 13 May 2016Well this one seems to be worth only 49.99$...I mean S200!???!!!come on!!!!actually it isnt even worth to make this phone, look at the spec, i mean, lol its just about the same as Zenfone C/Zenfone Go/Zenfone 4.5
Total of 148 user reviews and opinions for Asus Zenfone Go ZB452KG.