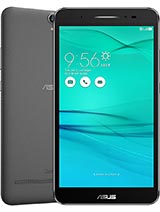 A
SaRPeR, 05 Jan 2017This isn't a phone. This is a tablet with a SIM slot.No. It is a phone. Because it is a part of zenfone.. If it's a tablet,it will be a part of zenpad. Come to think of it!😊

ASUS Zenfone GO 6.9 is a great phone indeed!😊
T
I bought this tab recently. I am skeptical of the 1 GB ram, i thought it would be so slow. But i was wrong, it is kind off smooth, if you did not installed to many apps. The sound was quite okay. The display is really good, and this is the main reason i buy this, to play movie on the go, sadly it does not support OTG and no 4G. But overall its a good buy considering the price. If you need a tablet to watch movies, maybe read eBooks and simple task email, Facebook, music etc., this is seriously a very good buy. Just remember to buy extra memory cards for your stuff, considering the memory is only 4GB user accesible.
?
Just bought this today. 3 hours nonstop use for YouTube with max brightness, no heating. Not tried games tho..
fairly smooth operation, non slippery plastic back case
Happy with the purchase, reached expectation mainly for baby and toddlers purpose
O
Dearest children care enthusiasts.This tablet with $135 price and mentioned specifications is really very good for children as a present to learn how a smartdevice works!Of course adults may like to go to KL Asus series with 7800 mah,if they are looking for a better tablet with the desirable features,design,and performance!Happy children for this good news!!Why!!!?It doesn't die less than 4 years and in that age,children are grown up to decide themselves what to buy!!!Fact-writing means Justice Rights and happiness too!Omid12Omidvar,....
S986206
ahpooki, 05 Jan 2017it's actually a nice looking phone..have kinda played with it in the shop..almost wanted to ge... moreThis isn't a phone. This is a tablet with a SIM slot.
7
it's actually a nice looking phone..have kinda played with it in the shop..almost wanted to get one.. but with only 1GB RAM, kinda made me wonder if i could play games smoothly...for..e.g. clash royale, clash of clans, etc..etc so i decided not to get one. pricing is really good though ...
Z
I think 1gb RAM is unreasonable nowaday. At least 2 or 3gb. Stop producing 1gb RAM.
Total of 33 user reviews and opinions for Asus Zenfone Go ZB690KG.