Camera
The ZenFone Max Pro M2 has a dual camera system at the back comprising of a 12MP f/1.8 primary camera that can capture 4K video and a 5MP depth sensor. The depth sensor helps with the portrait mode images.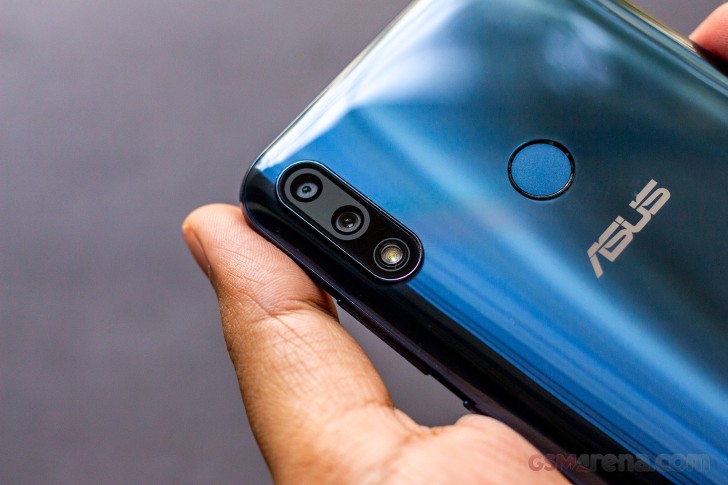 The camera app is one of the few custom apps from ASUS. It's improved over the barebones app that originally shipped with the ZenFone Max Pro M1 but it's not the same as the app that ships with ASUS' ZenUI devices.
For what it's worth, the app still has all the basic features, including a fairly elaborate Pro mode. However, the UI is quite outdated and still looks like something you'd find on a phone from six years ago. There are also some minor issues with the app, such as the focus indicator, which by default appears in the center of the display rather than the center of the viewfinder, which matters since the viewfinder is not exactly in the center of the display in the 4:3 mode. Secondly, for some reason, ASUS hides the navigation keys in the camera app, making exiting the app a two-step process every time.
In terms of image quality, the ZenFone Max Pro M2 is quite good. Colors and white balance are accurate, the level of detail is good and the images have very little noise, even in indoor situations.
Where the camera struggles, however, is with dynamic range and it has a strong tendency of blowing out highlights. Fortunately, the HDR mode works relatively well and manages to rein in the highlight detail in most cases.
Video quality was also quite good. The 4K videos looked good with smooth motion and adequate detail. Unfortunately, the 4K mode does not benefit from the EIS, which only works in 1080p. Fortunately, the 1080p videos also look good and with the added advantage of electronic stabilization, should be the default choice unless you really want the higher resolution of the 4K mode and willing to tolerate some camera shake or you have somewhere to prop the phone while recording.