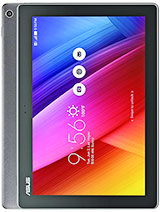 M
Anyone else having issues with the android 7.0 update on this tablet? It no longer displays the charging animation while off and charging, also audio cuts out durring app use forcing you to close the app and open again. None of this was a problem before the latest update.
S14542
someone, 03 Jan 20172gb, no cpu (MTK is not cpu) no FHD, no 3G/LTE and that thing released in mid 2016. "why table... moreFirst of all this is a 150 euro tablet.
MTK8163 is not very good, but still a lot better than for example Snapdragon 210 (Lenovo Yoga tablets, which by the way are more expensive).
2GB of ram is enough on a day to day medium usage.
4g/LTE on a tablet is useless, you can use your smartphone.
Complain about FHD on a 10.1" screen, but everybody has laptops with 15.6" HD displays in 2017. Please..
Plus FHD eats up the battery more rapidly and needs more resources.
All in all for the price is a good tablet, not like an Samsung Tab A 10.1" or a Huawei Media Pad, but that tablets are more expensive.
The only thing I could complain about is the number of Asus preinstalled apps and the fact that they are still using 1A chargers on tablets with 5000-6000mAh batteries, which translates into 5-6 hours of charging.

H
Very disappointed about the screen! I only got the tablet in December 2016 (2 months ago)

A small crack appeared on my bottom left corner, the whole screen was pressing "......." Or "delete" button every time the keyboard appears.

I tried to play game but every time I touch the screen it doesn't respond. It kept responding towards the crack!

The Asus Z300C have Corning Gorilla Glass protection. The tablet I have which was Asus 300M don't have Corning Gorilla Glass protection. I went mad when I saw the difference between those two Asus tablet.

Btw it cost £80-120 to repair the screen. NO WAY I'M PAYING THIS MUCH MONEY TO REPAIR THE SCREEN!!!!
s
2gb, no cpu (MTK is not cpu) no FHD, no 3G/LTE and that thing released in mid 2016. "why tablet sales going down" hmmm maybe lunar phases.
Total of 7 user reviews and opinions for Asus Zenpad 10 Z300M.